The Growing Brilliant Way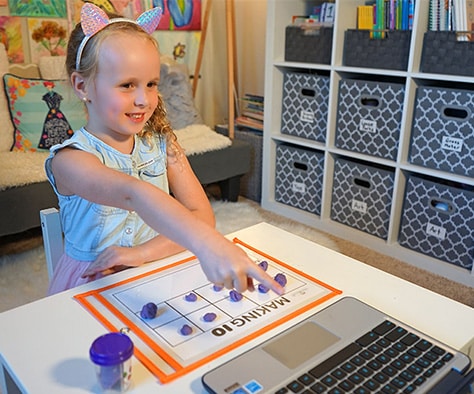 An interactive and accelerated online preschool academy that works! We truly believe that we have assembled the best teachers, the highest quality curriculum, and a perfect learning environment for children. The only way to get a Growing Brilliant education is in Growing Brilliant's online preschool classes!
What Makes Our Online Preschool Different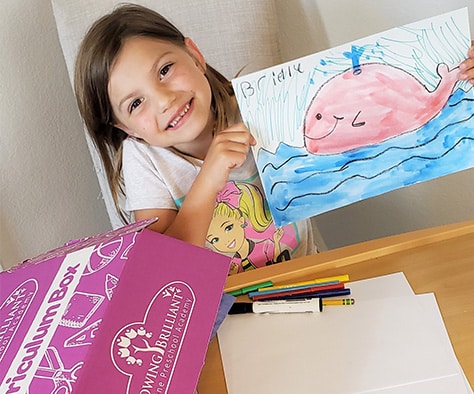 Our virtual preschool program gives your child a head start in life by accelerating their intellectual, emotional, and social development through live, interactive, online classes. We pack more in our 45-minute class than some children may see in an entire day (or more!) of traditional in-person preschool. Your child will learn the foundational skills and knowledge they need to succeed in Kindergarten and beyond with this hands-on, activity-based curriculum based on the educational philosophy "Structured Learning Through Guided Play."
Always Live, Interactive & Hands-On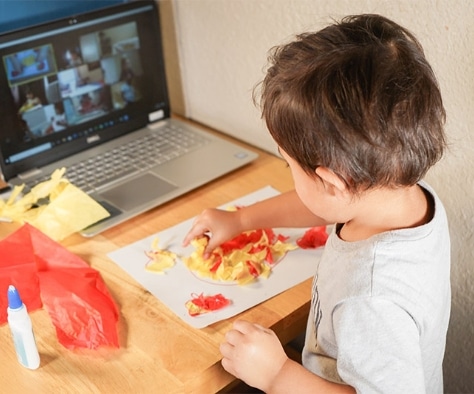 Our revolutionary online preschool classes are always live, hands-on, and interactive! Your child will learn through various fun and hands-on activities to bring what they're learning alive. Children will make arts and crafts, explore through animated and interactive books, sculpt with clay, paint, color, socialize, and more as they are guided and taught by our amazing preschool teachers. Your child will be encouraged to ask and answer questions, talk to their peers, and share their artwork in class. Just like an in-person preschool but from the comfort of your own home! We believe that children learn best when they are having fun. When children have fun, attention is kept, retention is higher, and optimal development occurs.
See What Parents are Saying