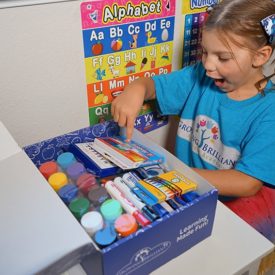 Activities You Can Expect In Growing Brilliant's Online Preschool Classes
What To Expect In Growing Brilliant's Online Preschool Classes
What to Expect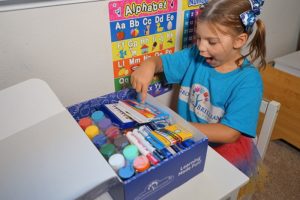 Music, singing, and art! Oh My! There is a large variety of activities you can expect in Growing Brilliant's Online Preschool Classes. The activities and lessons are skillfully planned by our own experienced Growing Brilliant teachers. Their goal is to make the classes fun and engaging, all while teaching concepts to enhance and grow each child's level in motor skills, sensory, language development, letter and number recognition, and so much more. But what if you don't have teaching supplies at home? No worries, we ship a curriculum box straight to your door that includes all the supplies needed for each class! It's jam-packed full! Imagine the surprise as your little one receives their curriculum box at their doorstep, opens their box, and sees all the goodies and supplies! To learn more about our Online Preschool, check out our website here
Legos and clay building are a few of the fun activities your child can expect to complete in class!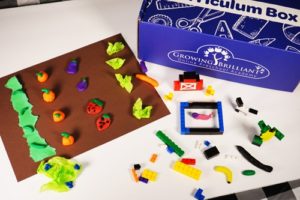 Parent Participation Classes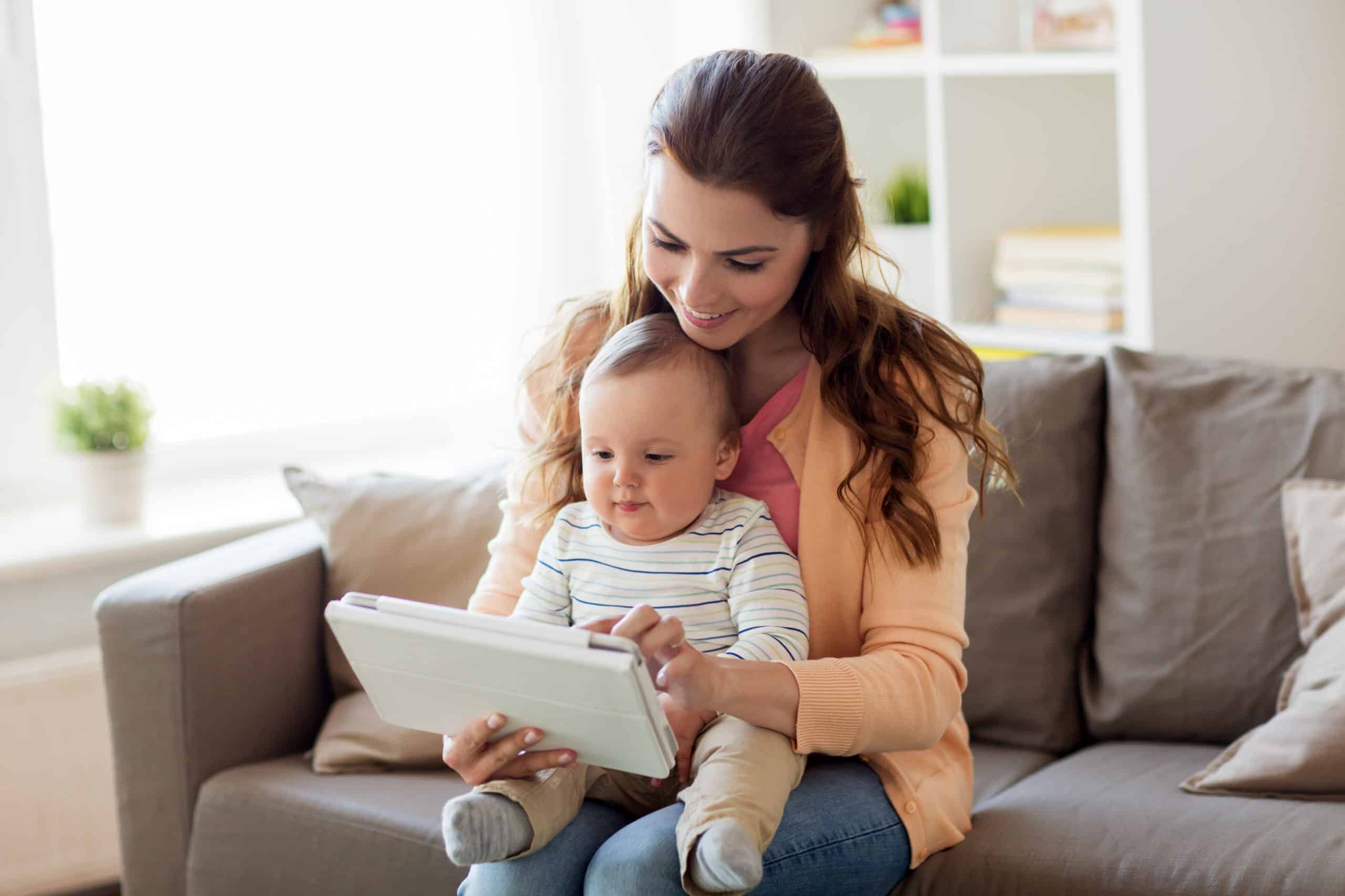 Our Parent Participation classes are for ages 0-2. Oh yes, newborns are a part of our live online classes, too. The classes include a great variety of songs, musical instruments, sensory objects, and even baby sign language. Our teachers are bubbly and love to teach with infants and toddlers. They will even involve you, parents, in singing and dancing. It really is a lot of fun. There is a lot more information on our site if you click here.
Little Learners Classes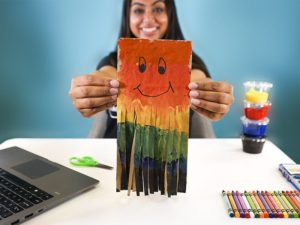 Little Learners Online Preschool Classes are for ages 2-3 years. The classes and lessons are designed to help develop your child's pre-literacy skills, number and shape recognition, early math skills, counting, colors, and imaginative play. Hands-on activities are also incorporated along with stories and songs. American Sign Language is also introduced by visually showing the children how to form the words with their hands. At this age, art projects are the best! Children love to create a masterpiece with paint, clay, and other fun items that may be included in your curriculum box.
Kindergarten Readiness Classes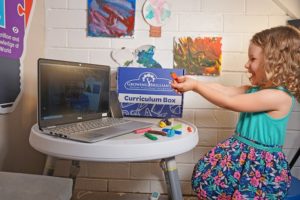 Our Kindergarten Readiness classes are for ages 4-5 years. The lessons that are created by our teachers are built around helping to prepare children for their next educational step, Kindergarten. Kindergarten Readiness Online Classes are also taught live with a Growing Brilliant teacher that is experienced with the knowledge of Kindergarten skills. Children will have so much fun with sorting items, patterning, phonics, letter and number identification, and a lot more. Even though the children in our Kindergarten Readiness online classes will be concentrating on their readiness skills, they will also have plenty of time for stories and songs.
How To Get Started
We made the process so easy to sign up for our Online Preschool. Simply visit our Growing Brilliant Online Preschool website. Read more about what we offer and what our live online classes include, then head on over to schedule a free trial class. We can't wait to see you online!
Click on our video to see how our online preschool helps develop and educate your child in our video.