Best Preschool in Roseville & Rocklin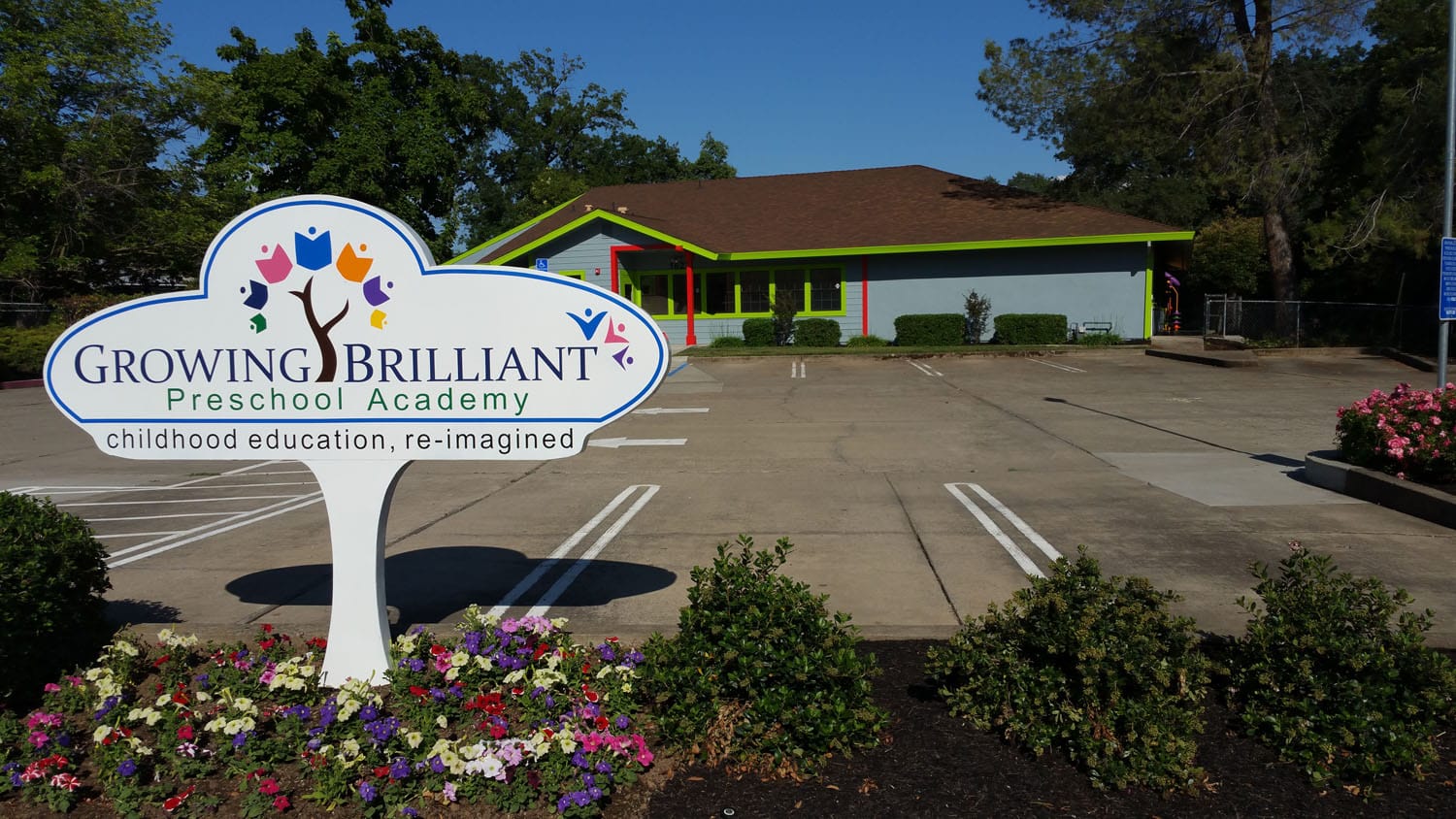 Growing Brilliant Preschool Academy in Roseville is very honored to have won multiple awards for being the Best Preschool in Roseville. In 2016, we were awarded Best Preschool in Roseville by the readers of Roseville Magazine. In 2015 we were awarded Best Preschool by the readers of the Placer Herald. We have now won Best Preschool in Roseville every year since we opened in 2015.
Our Rocklin Parent Participation Center has also won Best Early Learning Center for the past three years.
Roseville's Best Preschool Voting Results Are In!
It is truly a great honor to be awarded Best Preschool in Roseville and Best Early Learning Center in Rocklin. The award is given by the vote of the local publications. The residents of Roseville, Rocklin, Placer County, Lincoln and Citrus Heights overwhelmingly voted Growing Brilliant the best preschool in the area. We offer programs for infants, toddlers, preschooler, and after-school students. We also feature a private Kindergarten. Growing Brilliant offers programs for ages 6 weeks to 12 years old.
Pride & Dedication Make The Best Preschool!
We have a lot of pride in what we do at our Preschools, and that's true for our infant, toddler, preschool, and school-age programs. We couldn't have won Roseville's best preschool without having the most amazing staff. Our staff is one of the many things that makes us the top preschool. They are experienced, loving, and talented! We have a very rigorous screening process for all staff members. They also go through a very thorough FBI background check & reference check. In addition, we hold monthly training sessions to ensure our teachers are optimally trained.
Amazing Facilities For A Top Preschool
Growing Brilliant also separates itself as a top Roseville Preschool by offering amazing facilities for our infants, toddlers, and preschoolers. Our preschool features a large, private 1.5-acre campus. Our building was newly renovated in 2015. Classrooms are outfitted with the best learning supplies, toys, and materials. We include cameras in the classrooms with a TV in the lobby so parents can see how their child is doing without needing to be in the classroom.
Another great feature of our Roseville preschool is our dedication to teaching children how to care for and respect animals. We feature chickens, ducks, bunnies, fish, hamsters and other classroom pets. We also feature organic gardens for the children to grow crops in. We feel that any preschool voted Best Preschool in Roseville should not be without an organic lunch menu. Children have the opportunity to plant produce in the gardens and eat the food when it is ready to harvest. These are excellent learning opportunities for their young minds!
We Hope to Strive To Earn Roseville's Best Preschool Each Year
We are proud that you voted us the best preschool in Roseville and the best early learning center in Rocklin. We take that privilege very seriously. We are committed to providing the best preschool, toddler and infant care programs in the Roseville area. We continue to improve our curriculum, facilities, and programs through ongoing support and training for our staff. To be the best means you never stop improving!