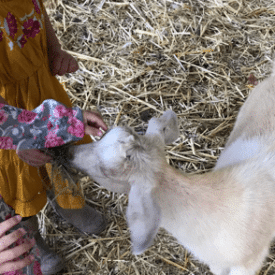 Children Learn Through Caring for Animals
Infants Toddlers and Preschoolers Learn a Lot Through Animal Care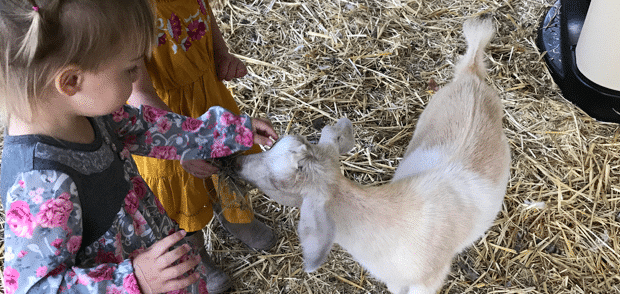 Children attending Growing Brilliant don't need experts to tell them that having pets at school is a wonderful thing. Their smiles and laughter when interacting with the pets we have in each classroom at our preschool academy lets us know that they love having their animal friends around. The children learn through caring for animals. Each Growing Brilliant preschool has both school pets and classroom pets! It may seem like all fun and games, but let me tell you the ways our animal friends help our students in the core developmental areas of our structured learning through guided play philosophy!
Physical Development From Taking Care Of A Pet
One of the biggest influences our pets have on physical development is the opportunity to spend time outdoors. Yes, not only do we have classroom pets, but we have outdoor pets as well! When the children are given the chance to care for our goats, ducks, and chickens, for example, they are spending time outside! They are also learning how to properly feed, pet, or hold the animals which is great for practicing motor control and using their physical senses to learn about their furry and feathered friends!
Our Preschool Academy in Roseville, Ca is home to chickens, ducks, and goats!
Intellectual Development
We love to practice literacy skills by reading books together about each animal. Emerging and early readers can even practice reading to their beloved pet friends! Math skills come into play when measuring portions of pet food, counting how many eggs the chickens gifted us with, or observing how big our baby goats have gotten!
Cognition and Knowledge of the World with Animals
Having pets in the classroom is a great inspiration for curiosity! Each animal presents an opportunity to learn facts about how different animals behave, what kind of care they need, and where in the world that species comes from. This lays a foundation for advanced inquiry and opens our perspective to the wide world around us!
Creative Development
Our school pets inspire creativity in many ways. Especially during related lesson themes, such as when we explore "Roaring Reptiles," they have been the inspiration for many art and dramatic play activities. Some of our children have even been the ones to name the pets!
At our preschool academy in Folsom, Ca., our TK students named their guinea pig pets Buttercup and Cutie Patootie!
Social and Emotional
Interacting with our animal friends can be a uniquely positive social activity. Caring for animals together encourages sharing responsibilities, sharing ideas as a group, and learning ways to work together through our development of cooperative problem-solving skills. Sometimes, having a common interest such as love of a shared pet gives children who might be a little hesitant to share their ideas, motivation to vocalize with their classmates.
A child who is responsible for the care of an animal has the opportunity to bond with another being that is dependent on their care. They gain a sense of responsibility, and it is a beautiful way to nurture empathy for another living thing. Taking care of an animal also boosts the confidence of children and gives them a sense that they can perform important tasks and make impactful decisions.
Our TK classroom at our preschool in Natomas, Ca is home to the sweetest bonded pair of bunnies who love to roam around the classroom!
Click here to see details about our Core Developmental Focus Areas