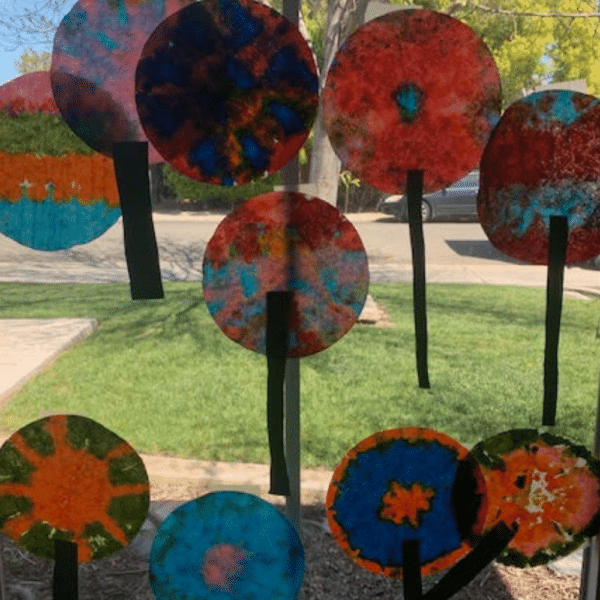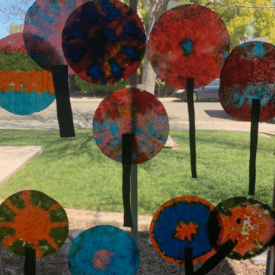 Coffee Filter Flower Preschool Activity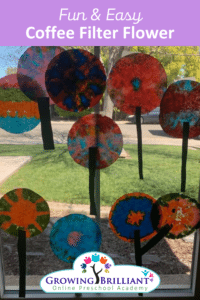 What fun it is to celebrate Springtime with a coffee filter flower preschool activity. The colors mixed together shining through a window is a perfect presentation. This activity is perfect for any age as it only requires a couple of items to complete. Read on to see how these pretty, colorful flowers are created.
A Fun Preschool Activity
Children of all ages have fun mixing colors, using their imagination, and creating art. This coffee filter flower activity is no exception. The coffee filter soaks in the food coloring and moves the color throughout the "flower" causing a chain reaction of mixed colors. Watching the colors move is a perfect learning opportunity to talk about how the coffee filter takes on the different colors and merges together to create a pretty and unique creation. Once the flower dries and is placed on a window, you can talk about how the light makes the flower vibrant. After making one coffee filter flower, guaranteed your child will ask to make more. Keep reading to learn how to make these with your child. You can also visit our Pinterest boards for more fun activities like this.
Coffee Filter Flower Preschool Activity Materials and Directions:
To make your own coffee filter flower you will need just a few items.
Coffee filter

Food coloring

Green construction paper

Scissors

Tape

Paper plate
Ready to make your flower? Here we go…
Gather your materials and place them on a table or countertop

Fold the coffee filter in half as many times as you'd like the colors to merge

Place a few drops of food coloring onto the coffee filter. Keep adding colors to cover the coffee filter.

Once the entire filter is colored, open it up and be surprised at all the colors

Lay it flat on the paper plate so it can dry

While the flower is drying, take out the green construction paper and cut strips for the stems of the flower

Use tape to attach the stem to the flower and then to the window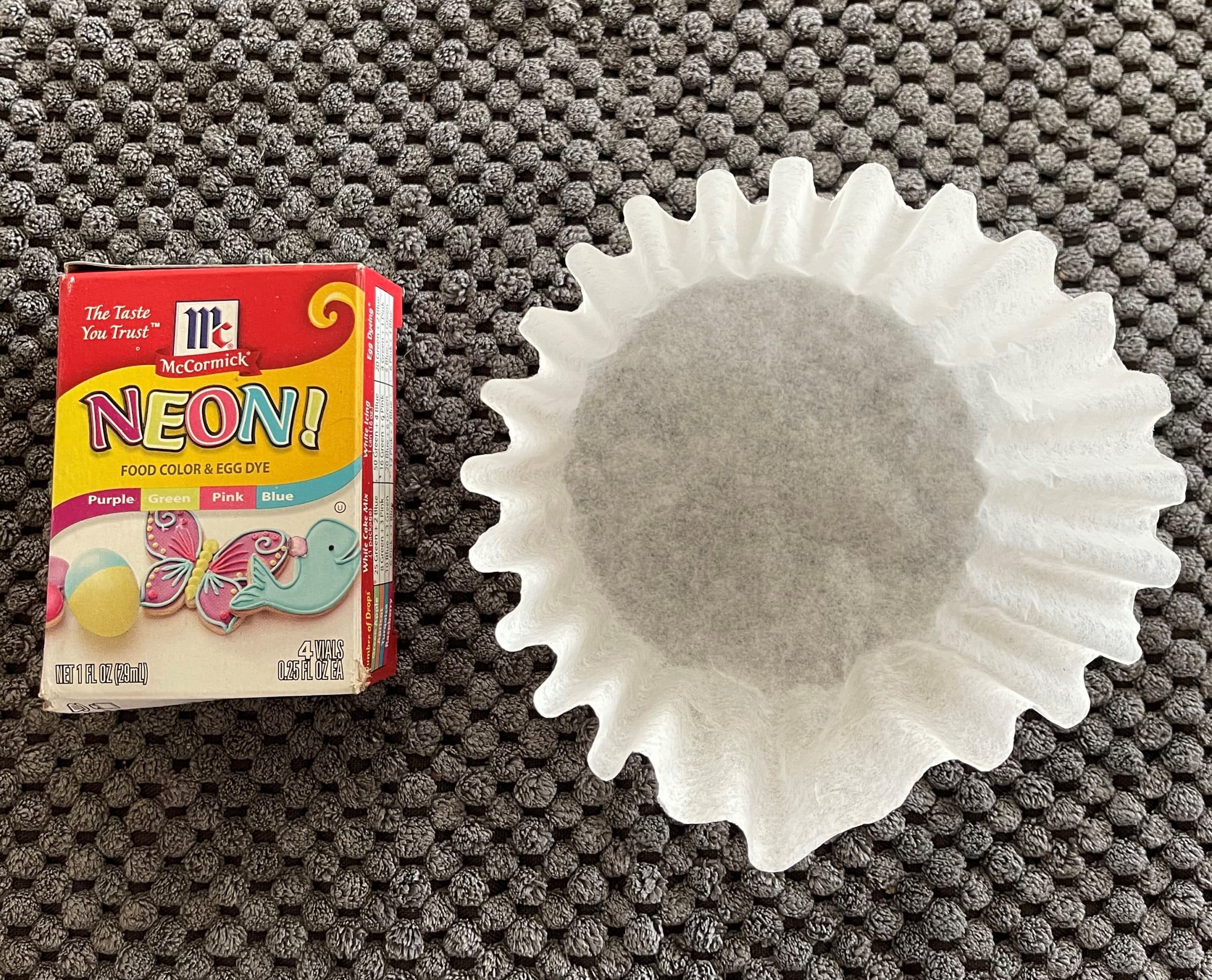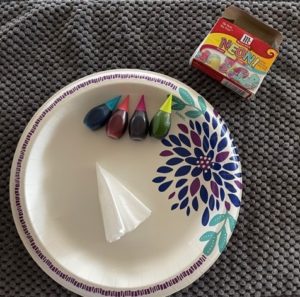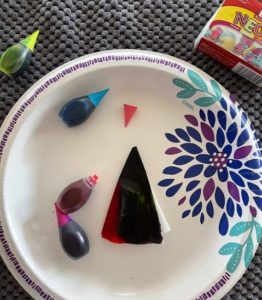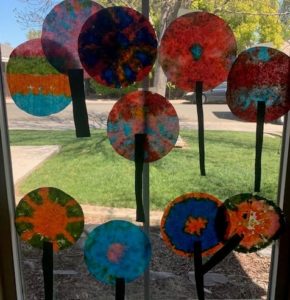 Growing Brilliant has amazing preschool teachers who create and implement a large variety of these types of activities for their students. Give us a try and see how much your child enjoys learning and creating online activities. Click here for a FREE class.