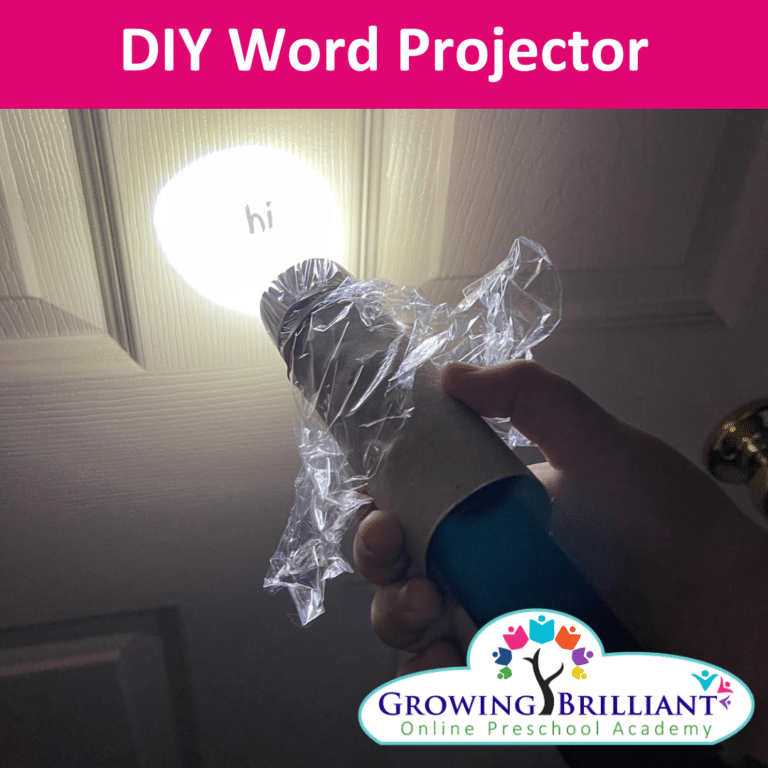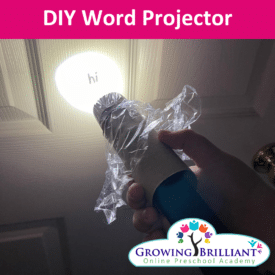 DIY Preschool Word Projector
Create Your Own Preschool Word Projector
This is DIY preschool word projector is a really neat activity to do with your child. This easy, do-it-yourself activity only took a few minutes to assemble to be ready to shine words on a dark wall. Keep reading to learn how we made our word projector.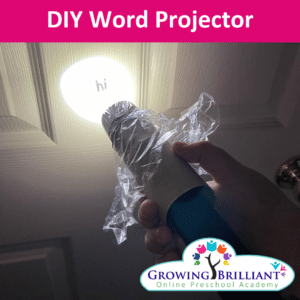 Pre-Literacy With The Word Projector
Pre-literacy reading in preschool starts off with sounds and phonics. Next, is following along with the words in a book. Then off to handwriting and reading! So much fun for children to learn how to read. If your child knows how to read and write, they can make their own word projector. If not, you can write it on the plastic wrap. Better yet, start off with shapes before letters. Once the child notices the writing on the wall, ask them to spell it, pronounce it, or say the entire word aloud. The plastic wrap is easy enough to change so you can keep practicing words with your child.
Materials and Directions For Your DIY Preschool Word Projector
The materials needed for this activity are very few. You will need the following materials to make your word projector:
Paper towel or toilet paper roll

Plastic wrap

Marker

Rubber band

Flashlight
Now it's time to make your word projector. Here is the step by step directions:
Gather your materials (see above list)

Tear a small piece of plastic wrap. Just enough to cover the opening of the roll and fold over to secure with the rubber band.

Secure the plastic wrap with the rubber band by wrapping it once or twice over the roll and wrap.

Write the word or shape onto the front of the plastic wrap.

Go to a dark room and shine the flashlight into the open end of the paper roll.

Voila! You made a word projector!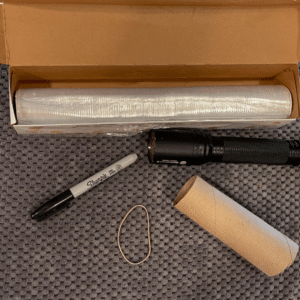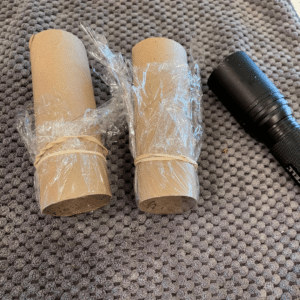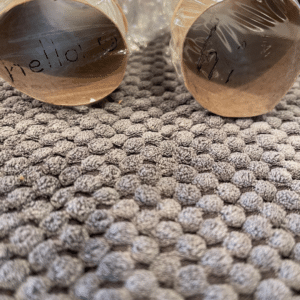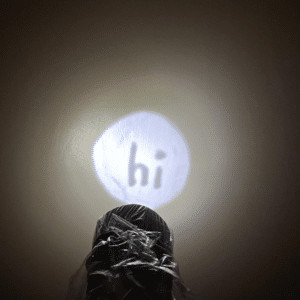 Visit our Pinterest board for more fun DIY ideas and activities that you can create at home.
Please join us for a FREE trial class to see all the exciting activities we do in our virtual preschool.