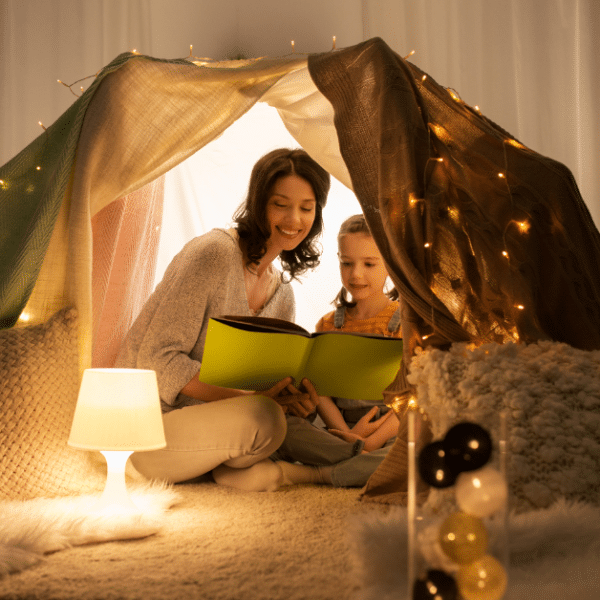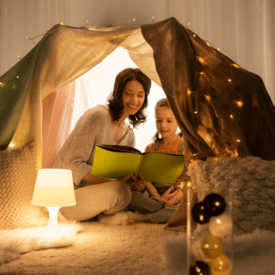 Fairytale and Sci-Fi Books to Read Aloud to Preschoolers

Fee-Fi-Fo-Fum have we got some wonderful fairytale and sci-fi books to read aloud to your preschooler! Reading is wonderful for the imagination. It allows your preschooler to explore, dream, and wonder. Children love it when their parents or preschool teachers read to them. Sometimes your preschooler will want you to read the same book over and over, and that's perfectly okay! Repeating the same book allows them to learn words, concepts, and comprehend the storyline. Soon they will want to read to you! It's a great moment when that comes to be… Happy reading!
Fun Books To Read Aloud For Ages 0-2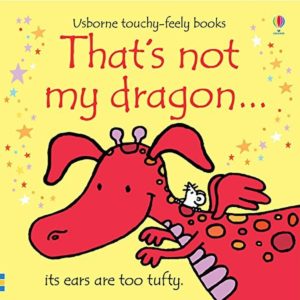 by Fiona Watt
Little ones will enjoy this bright, colorful book of dragon illustrations with a variety of different textures to touch and feel. It helps very young children develop important language and sensory skills.

by Paula Croyle
Wake up and decide to be a princess! Imagine getting to wear pretty dresses, sparkling shoes, and travel around in a royal carriage. So fun! This beautiful book invites young readers to imagine the joy of being a princess, while also reminding them that being yourself is a pretty great thing, too!
Fantasy Books To Read Aloud For Ages 3-4

by James Dean
Pete is a well-known children's book character with many books available to read for ages 2-8 years old. This is a wonderful story about how he becomes creative and builds a robot that looks just like him. This book touches on friendship and kindness. Also, for even more fun your child can make a popsicle stick robot for Pete the Cat!

by Dan Bar-el
Not Your Typical Dragon is a silly story about Crispin the Dragon who is supposed to breathe fire but shoots out everything but fire! This book will have your kiddo laughing as different items come out of Crispin's mouth. We like this book because it celebrates being different and unique.
Great Imagination Books To Read Aloud For Ages 5-6

by Mini Grey
Imagine being a toy in space because that's what happens to these toys when they realize they're not on Earth anymore. They'll be traveling in a spaceship and meet an alien who is in need of friends. Children will definitely use their imagination as they read through this book.

by Margaret McNamara
This is a fun fractured fairy tale retelling of the story of the Three Little Pigs. Children will laugh as the three aliens chase across the solar system when the big bad robot comes to smack their houses down. The book also shows a diagram of all the planets so children can learn the names of each.
Staff Favorite Pick for Ages 3-6

by Robert Munsch
When a dragon comes and smashes Princess Elizabeth's castle, burns all her clothes, and captures her fiancé, Elizabeth takes matters into her own hands. With her smart thinking and nothing but a paper bag to wear, she must go to save her prince! Children will love how this story makes the princess the Prince-saving hero!
Looking for More Ways to Engage Your Preschooler?
Our online preschool program is a perfect way to enrich your child's at-home learning. With our educational and fun curriculum, your child will get to engage and learn with a teacher and classmates, just like in a traditional preschool setting. Growing Brilliant teachers read a large variety of fun and engaging books to their students during class time. Learn more about our online preschool program and sign up for a free trial class today!