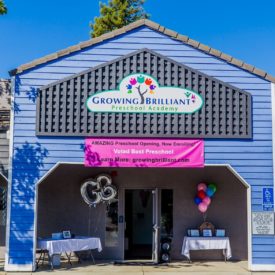 Growing Brilliant Granite Bay Preschool Opening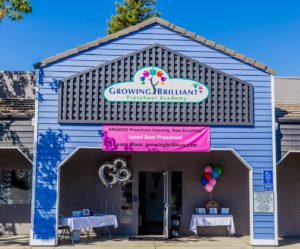 Growing Brilliant is pleased to announce the opening of our Granite Bay Preschool Academy this August 2019! Our school has begun pre-enrollment now!
Growing Brilliant Preschool Granite Bay
Growing Brilliant offers programs for infants, toddlers, and preschoolers. We also offer an afterschool program as well as parent participation classes. Our unique program focuses on research-based curriculum through a guided play approach. Our experienced and professional teachers design creative lesson plans with specific learning goals in mind. At Growing Brilliant we believe that quality teachers and curriculum is the foundation for early childhood education.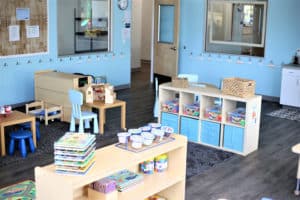 What Makes Our Granite Bay Preschool Amazing?
Growing Brilliant Preschool has been voted best preschool and learning center 4 years in a row. Featuring amazing teachers, educationally based curriculum, and beautiful facilities. We offer constant communication with parents through an online app, weekly emails pictures, and more. You will also receive pictures of your child, updates on what they are working on that day and daily progress reports. We feature classroom and school animals for the children to interact with. Lunches and snacks are made from scratch with organic ingredients by our in-house chef. Cameras are situated throughout the school for added security and peace of mind.
Granite Bay Preschool Program: Babies, Toddlers, Preschool & School Age
Our Granite Bay location will offer stimulating programs for babies, toddlers, preschoolers, and school-age students. For babies and toddlers at Growing Brilliant, our days will be filled with mini circle times, intellectual development, age-appropriate math, reading, stories, songs, art, physical growth, ASL sign language, and more!
Our preschool program lays the foundation for academic success later in life through hands-on opportunities that reflect specific learning goals. Growing Brilliant's after-school program in Granite Bay will offer homework help, reading advancement, math games, art, and other exciting enrichment opportunities.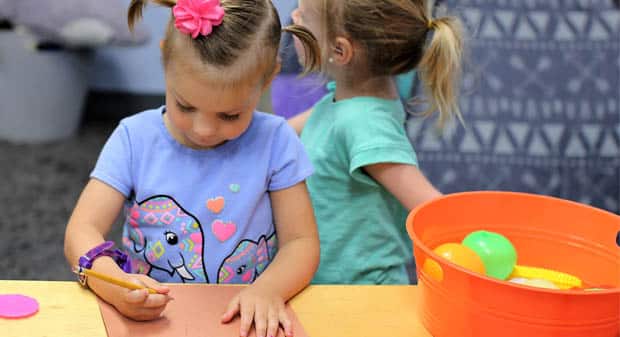 Granite Bay Preschool Developmental Focuses
Growing Brilliant Granite Bay focuses on five key developmental areas: creative, social-emotional, intellectual, cognition/knowledge of the world, and physical development. Each age group has unique learning goals and objectives. The teachers meet these goals through group activities, learning centers, and individualized instruction. They are experts at designing creative and educational activities! All of our classrooms are set up in a way that meets the highest preschool standards.
Growing Brilliant Preschool Opening Soon in Granite Bay
We look forward to the grand opening of our beautiful Granite Bay campus. Our Granite Bay program will serve babies, toddlers, preschoolers, and older children, but spaces will fill up quickly. For updates and announcements regarding the pre-enrollment process, please like our Facebook page here: facebook.com/GBGraniteBay
Thank you!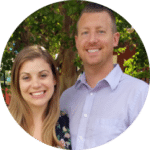 Zach & Lisa Hansen
Owners-Growing Brilliant Preschool