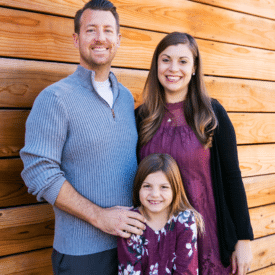 Sprinkles Writing Preschool Activity
Quick and Fun Preschool Writing Activity
Look at this fun sprinkles writing preschool activity that can be made for an entertaining learning experience. Children learning how to read and write will enjoy this activity while watching the sprinkles move about the ziploc bag. Read on to learn why this activity is important for young writers.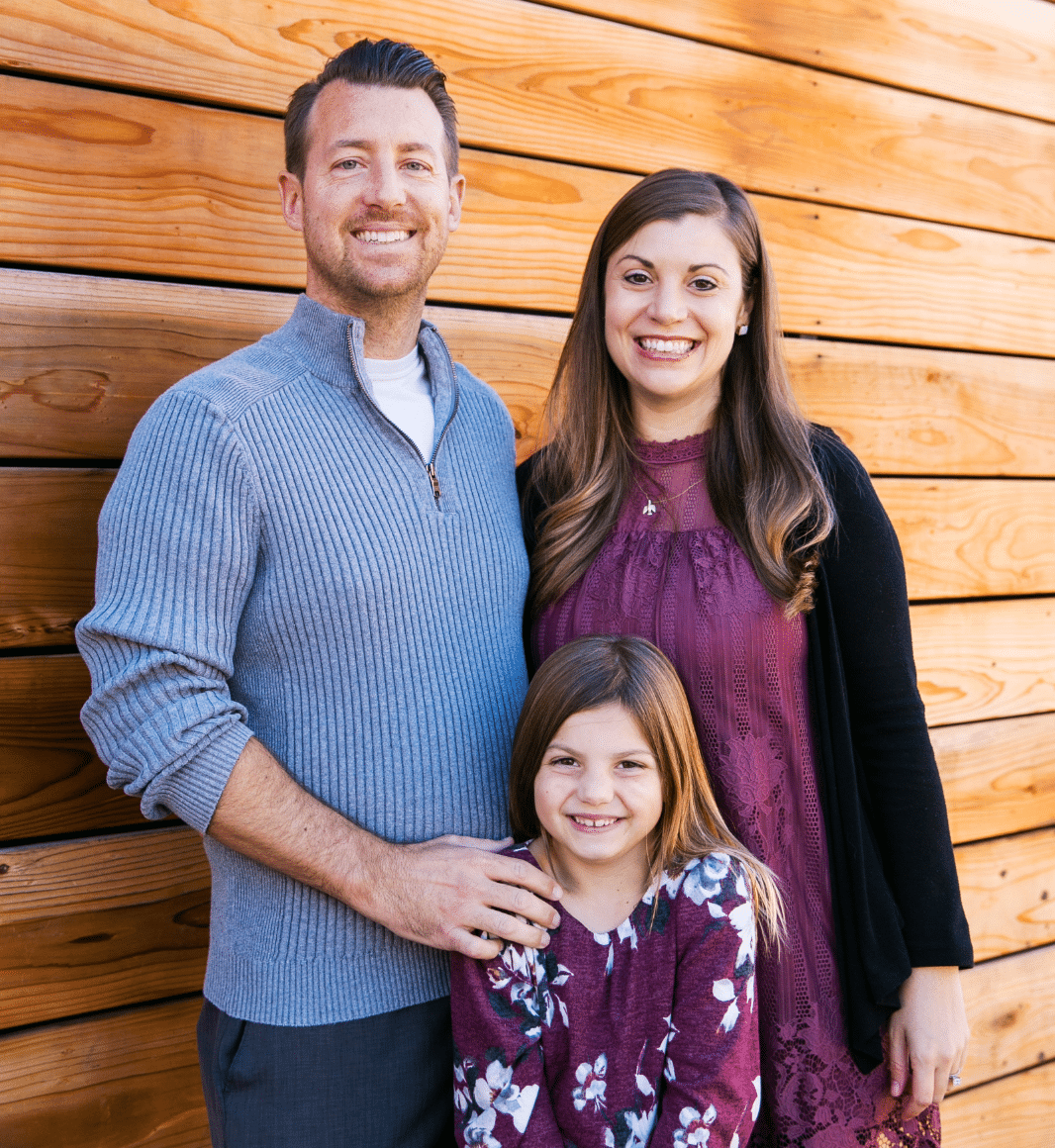 An Important Activity For Young Writers
Learning how to read and write is the beginning of a young child's educational journey. Fine motor skills are important skills to have when it comes time to writing. It is not always easy to hold and grip a pencil, marker, or crayon at such a young age. Little hands and fingers can sometimes find it difficult to maneuver the instrument to make the strokes of a letter. To limit frustration and offer a sense of pride to the child, try this sprinkles writing activity. It requires no instruments, only a finger! Also requires no need to know letters or words, just use your imagination. It will be easy for children to create a design with the bagged sprinkles as they move their finger across. 
How To Make Your Own Sprinkles Writing Bag
As you can see, we used the fine sugar sprinkles for our writing bag. The larger sprinkles don't move quite as easily as the fine sprinkles. Any color is perfectly fine. Even mix them up to create a fun rainbow of colors. Keep reading to find out how we made our sprinkles writing preschool activity.
Materials:
Ziploc bag (any size, but sandwich size worked best for us)

Sprinkles (fine sugar sprinkles)
Directions:
Gather your materials as listed above

Pour in your sprinkles of choice. About half a bag full.

Close the ziploc bag and be sure all the air is out of the bag.

Lay the bag on a tabletop and spread out the sprinkles with your hand to fill up the ziploc.

Take your finger and start writing.

Have fun!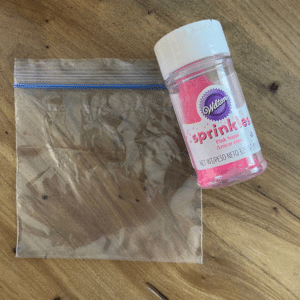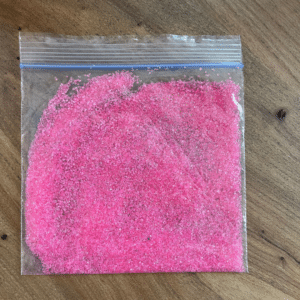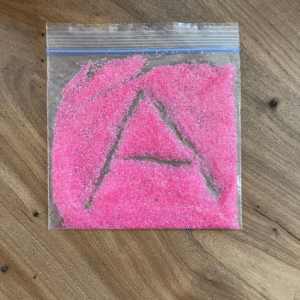 Looking For More Ideas?
For more ideas on writing and fine motor skills activities, please visit our Pinterest board. We have quite a few fun activities for little hands as they learn how to grasp the concept of pre-writing. 
Our preschool teachers have an amazing way of incorporating fine motor skills into their lessons. Join us today at Growing Brilliant!