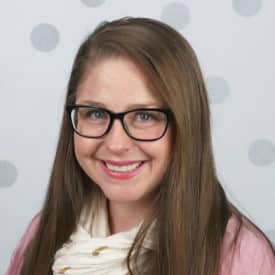 Ms. April
Teacher
Hello, my name is April and I have been with Growing Brilliant since September 2015. I am originally from Monterey County where I grew up and taught in a preschool there for over ten years. I started at the Roseville location right after they opened, working in the Kindergarten Readiness class. A year later they opened their Transitional Kindergarten class and I was excited to take on the lead teacher role.
I have over 15 years of experience working with young children. I have always had a passion for teaching young minds. I love teaching and watching the children as they grow. It is more than just my job, it is what I love to do!
I love the online teaching program with Growing Brilliant. It has been an amazing experience. I enjoy the classes I teach and getting to know my students. The children have so much fun while we are teaching and interacting through the computer and it is great to see!
When I am not working, I enjoy spending time with my family. I have a seven-year-old son and a fiancé. We love spending time outdoors and playing board games together. I also love reading and trying new recipes.