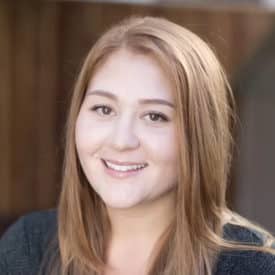 Jenny
Content
Hello everyone! My name is Jenny and I am so thrilled to be joining the Growing Brilliant team! I have always had immense love and appreciation for early childhood. Growing up, my mother ran her own childcare business and it was through her that I learned firsthand what it meant to support and nurture young hearts and minds. However, it was always my passion to pursue performing arts and I went on to complete my postsecondary education in musical theatre and conservatory training programs. It was while pursuing my performing career that I began teaching the arts in enrichment and after-school programs and that's when I really discovered my love for teaching and especially for early childhood. I went back to school to complete a degree in Early Childhood Education and I have been so fulfilled in this career path. I think my hybrid love of childhood education and performing arts complement each other very nicely in a preschool setting and I love getting to play and bring a fun energy to my classes.
I've had the great privilege of teaching in a variety of settings over the last 14 years, with 9 years dedicated solely to preschool as both teacher and later assistant director as well. I am always looking for ways to grow as a teacher (and as a person) as I believe children deserve to have passionate teachers who strive to provide them with a nurturing foundation and help foster a love of learning and exploration. I'm so excited to connect with students and families from all over the world and spend a part of our day together! It's my goal to create a fun space for us where we can learn and grow.
When I'm not working, I love just spending time with my family. That's what fills my cup. Hobbies include going on trails or just being outdoors. I enjoy cooking, baking, and crafting; and of course, all things related to the arts: performing, seeing live theatre, film/movies, music, etc. I am deeply grateful for my wonderful husband and our zoo of rescued animals (we have two very spoiled dogs and our equally spoiled kitties). We are joyfully expecting our first child and could not be more excited!