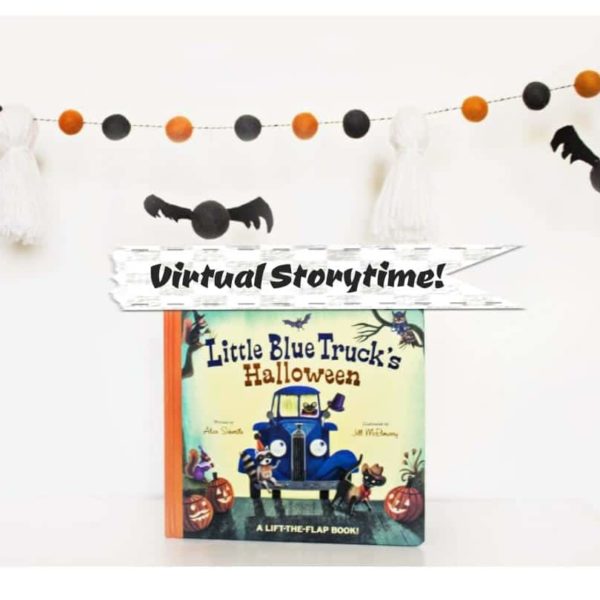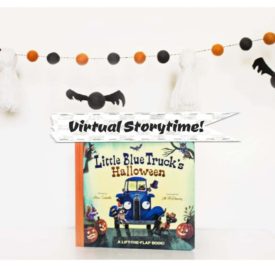 Virtual Halloween Storytime!
Virtual Halloween Storytime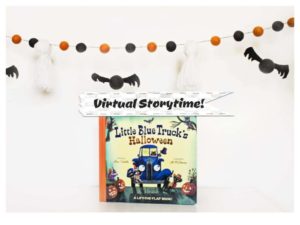 A virtual Halloween storytime is just in time for Halloween week! We chose a book that is a favorite of many of our students. Children seem to engage with a few of their favorite stories and want them read to them over and over! Sometimes they know the story by heart and can read along with you. This is perfect for early and emerging readers who can look at the words, hear the story, and read along. They may not know what each word means, but they know the story by memory and that is a great start to them reading on their own soon!
Sit back and relax as we present a virtual Halloween storytime book titled "Little Blue Truck's Halloween," by Alice Schertle. Little Blue Truck is a popular title amongst preschool-aged children because of the rhymes and colorful illustrations. So, we chose to share this book with you during storytime. Little Blue Truck's Halloween is a cute board book that has flaps you can lift to see who's dressed up in costumes!
Would you like to watch more of our videos we have created for our Online Preschool? We have more virtual class videos on our
Youtube
channel that we know you'll enjoy!