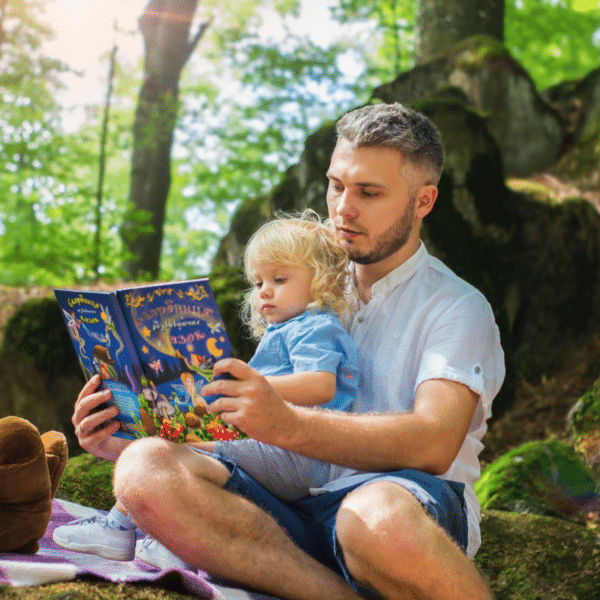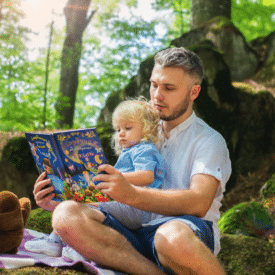 Best Children's Books About Forests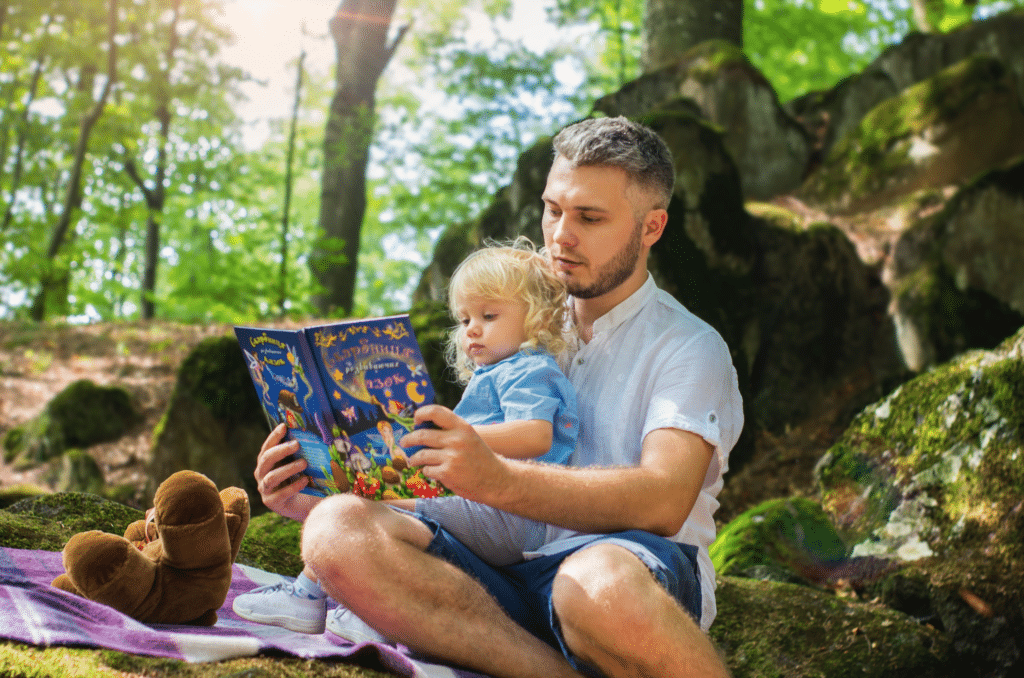 Children's Books About Forests for Preschoolers
This month we're learning all about forests and the trees and animals that live in them in our online preschool classes. We thought we'd help you continue the learning at home by finding the best children's books about forests, forest activities, and forest conservation to read to your child. We've provided the links to where you can buy them but taking your preschooler to the library to get these books is always a great, fun activity!
Children's Books About Forests and Trees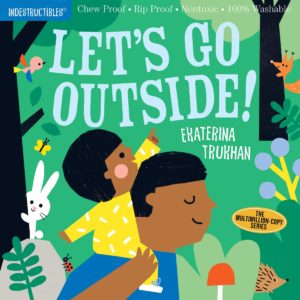 Let's Go Outside by Amy Pixton
Younger children will love the bright pictures in this book, and you'll love that it is indestructible! This is a fun book that allows for children to interact with the story, stretch tall like a tree and buzz like a bee. A great introduction to things that your child sees when you go to the park or forest.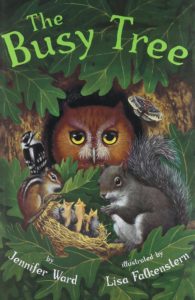 The Busy Tree by Jennifer Ward
Beautiful illustrations will capture your child's attention as they learn all about how amazing trees are from the roots to the top of the tree. Discover the animals that call trees home and how trees help animals and people live.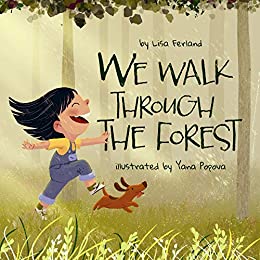 We Walk Through The Forest by Lisa Ferland
Go on an adventure with a girl and her dog as they journey through the forest. Sing, walk, and hop as they meet some forest animals. This is the perfect book to engage your preschooler's imagination and pique their interest in the outdoors.
Children's Books About Camping and Hiking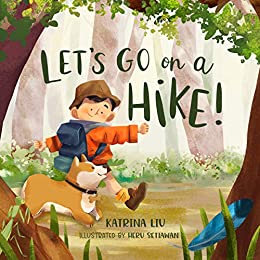 Let's Go On A Hike! by Katrina Liu
Go on a hike with Archie and his family! A fun rhyming book to introduce your young child to hiking and teach them to appreciate nature and the outdoors.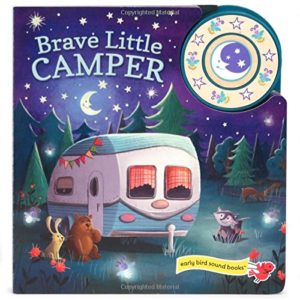 Brave Little Camper by Carmen Crowe
Learn the sounds of the forest during Little Camper's first camping trip! Your child will love the interactive button that the story prompts you to press to hear different sounds you might hear in the forest when you go camping.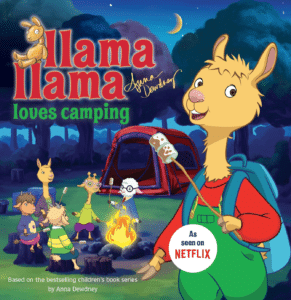 Llama Llama Loves Camping by Anna Dewdney
Go camping for the first time with Llama Llama! This book is all about learning that something that can seem scary, like camping, can be SUPER DUPER fun! This is a great book to introduce the idea of camping to your child, especially if they are a little worried or scared.
Children's Books About Forest Animals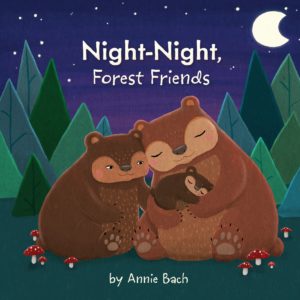 Night-Night, Forest Friends by Annie Bach
A perfect bedtime story to help your child settle down and get cozy! Snuggle together as you learn how all the forest animals say goodnight and go to sleep.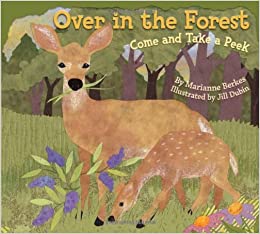 Over in the Forest Come and Take A Peek by Marianne Berkes
Explore the forest, and learn to leap like a squirrel, dunk like a raccoon, and pounce like a fox. Your child will get to count the forest animal babies and search for the hidden forest animals.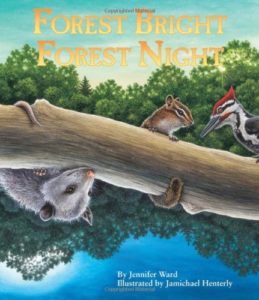 Forest Bright, Forest Night by Jennifer Ward
A fun, interactive book that, when read one way, is about the animals in the forest who are awake during the day, and when flipped upside down, is about the animals who sleep during the day. Younger children will love the images and story and it's a great science lesson for the older children.
Children's Books About Rainforests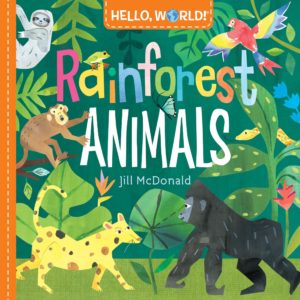 Hello World! Rainforest Animals by Jill McDonald
Your young child will love the bright and cheerful illustrations as you introduce them to the animals that live in the rainforest.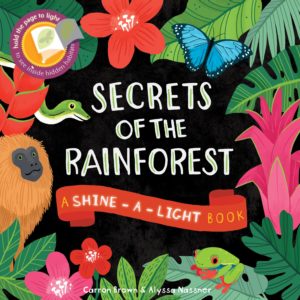 Secrets of the Rainforest by Brown Carron
Explore the plants and animals that live in the great kapok tree! Your child will especially enjoy the see-through pages and the bold colors.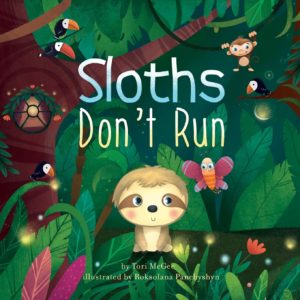 Sloths Don't Run by Tori McGee
Join two rainforest animals as they run in The Great Rainforest Race! A wonderful story set in the rainforest that teaches children about courage and hard work to accomplish a goal.
Children's Books About Forest Conservation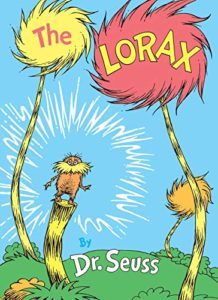 The Lorax by Dr. Suess
A timeless, cautionary tale about what can happen when you don't preserve nature. Classic Dr. Suess rhyming, fun pictures, and interesting characters will excite your child.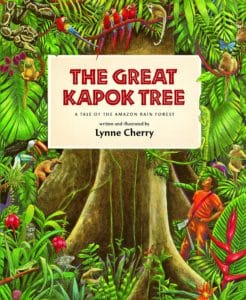 The Great Kapok Tree by Lynn Cherry
A visually stunning book that introduces your child to the animals that live in the great kapok tree in the rainforest. It also teaches why it's important to save the trees of the rainforest, for both humans and animals.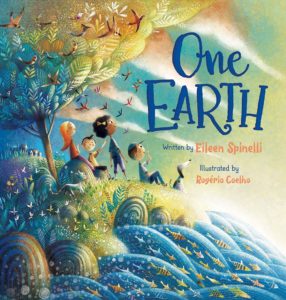 One Earth by Eileen Spinelli
Count the reasons to love our planet and learn different ways to protect it in this beautiful book that introduces children to the importance of the conservation of nature.
We hope you and your child enjoy these books at home as much as we do. If you're looking for more ways to engage and teach your preschool-age child, check out our online preschool program. We offer a free trial class to you so you can make sure our program is a good match for your child. Try it out today and see why parents and children all over the country are loving our program!