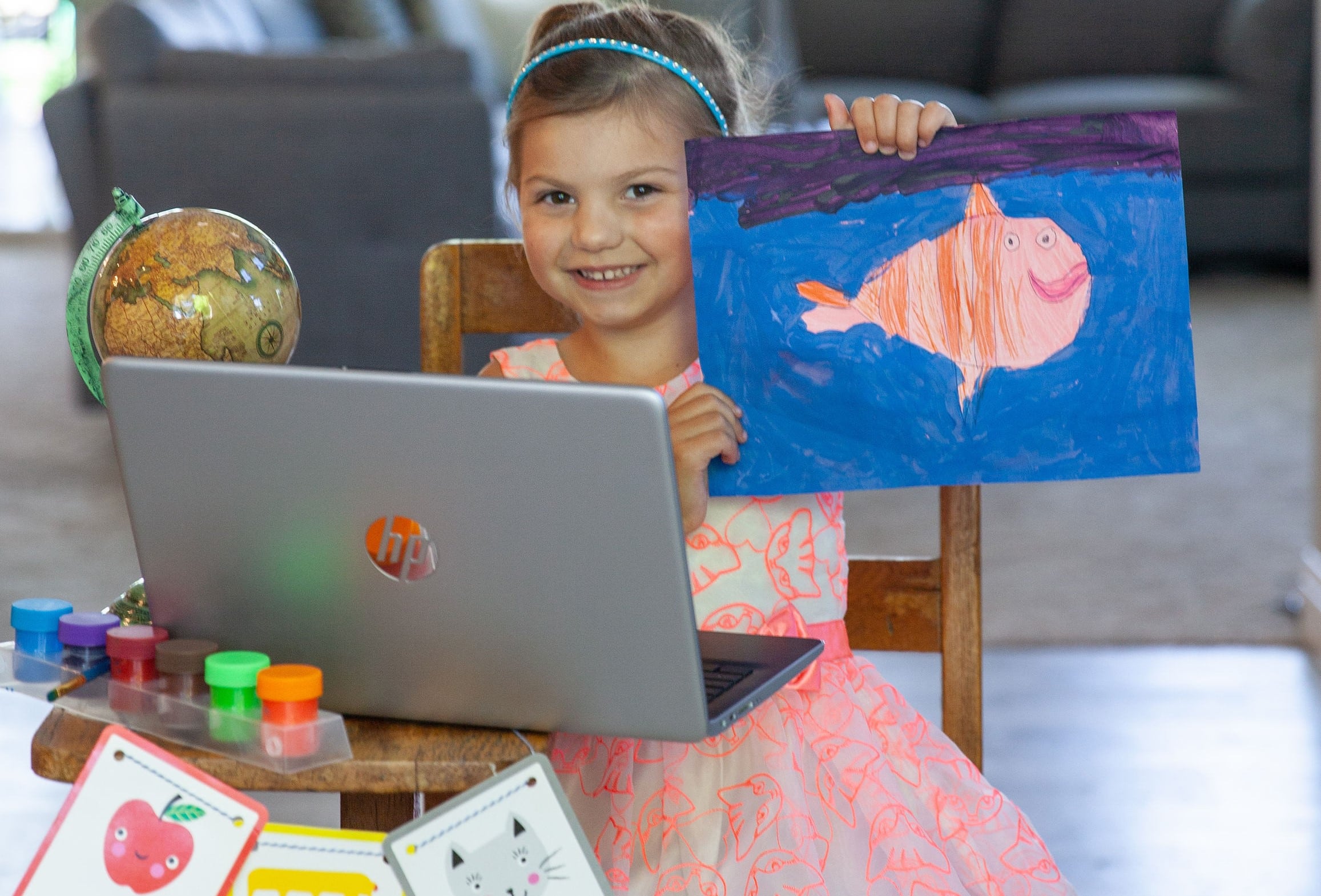 Fun, Social, Hands-On educational classes
Activity-Based Classes For Ages 2-6
Our at-home learning program is fun, social & hands-on. Classes are designed to give children an educational and social advantage. All classes include materials we ship to you, offering an exciting and educational experience. Subjects include math, literacy, art, science, STEM, and more! 45-minute classes are held live by qualified teachers and include interaction with other students.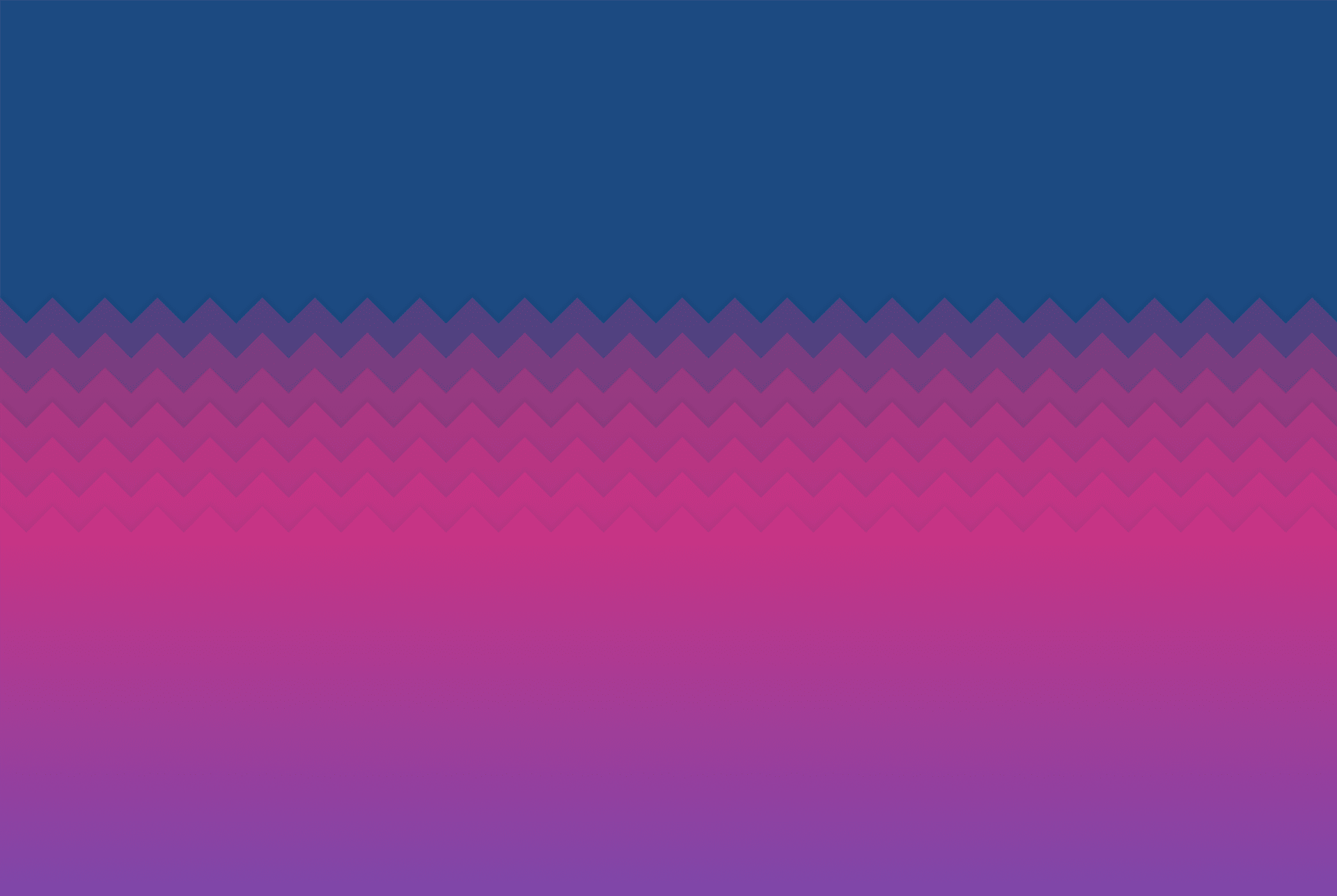 90% Of A Child's Brain Develops Before Age 5
Our program ensures your child will have fun while developing their growing mind!
Unbox Your Child's Potential!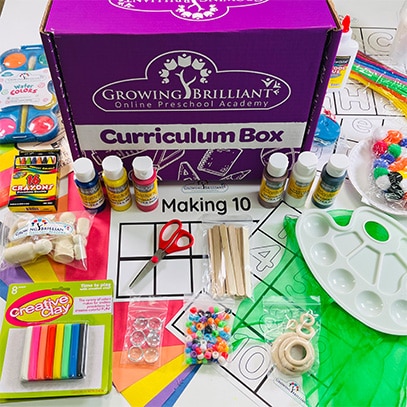 Get Our Curriculum Box Delivered to Your Door.
Receive curriculum boxes filled with the supplies needed to participate in class activities. New boxes ship to replenish supplies on a recurring schedule, depending on your enrolled program, at no additional cost. Children will have so much fun learning through hands-on activities!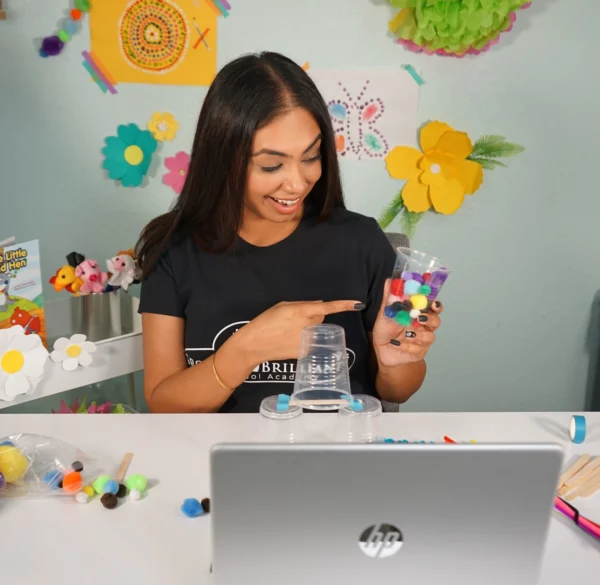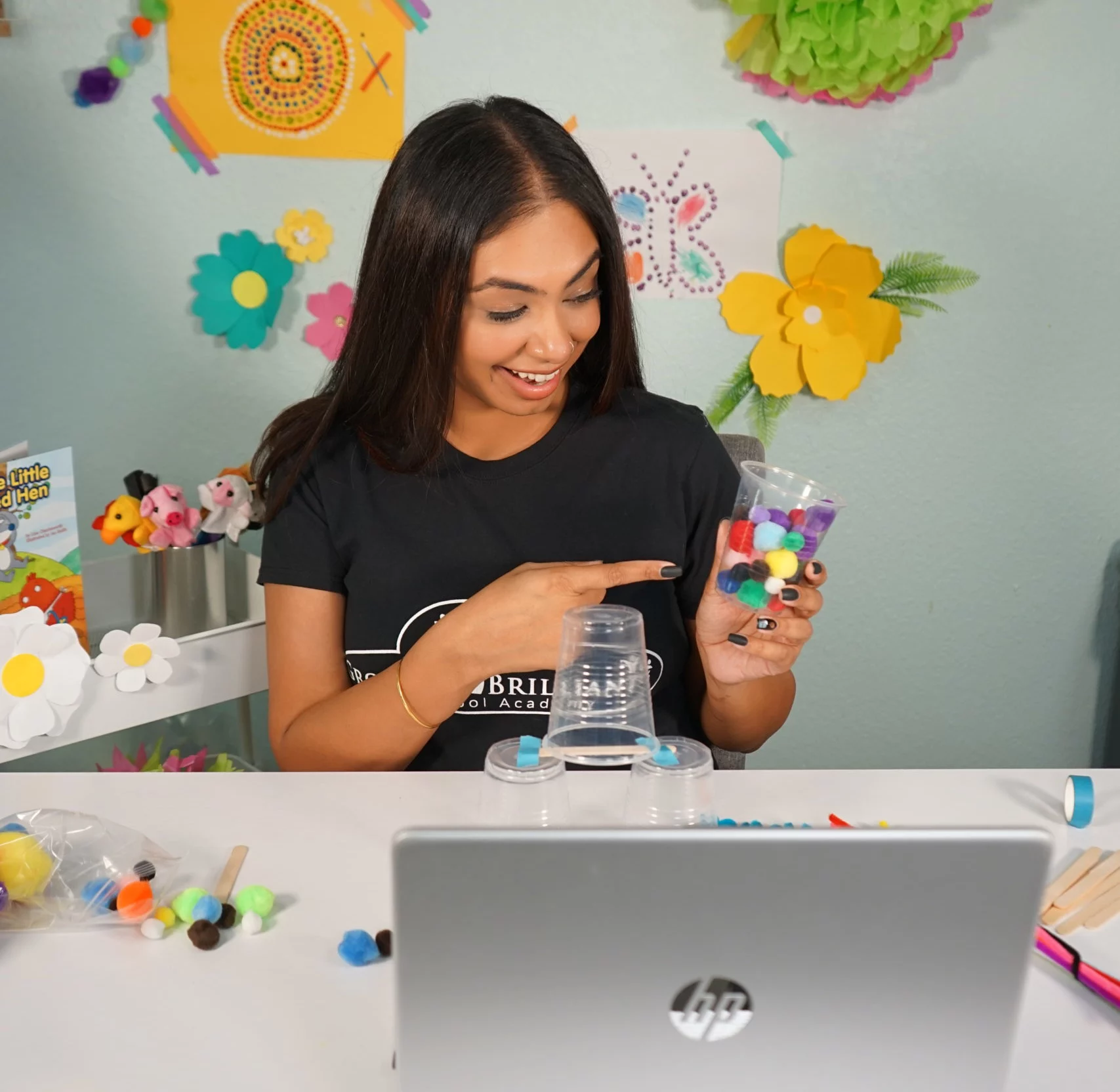 Qualified Teachers Lead Our Live Classes.
Let's get social! Your child will attend classes from the comfort of home with other students via video chat. 45-minute classes are led by amazing Growing Brilliant teachers. Our curriculum was developed to mirror our award-winning in-person preschool programs. We offer 1, 2, 3, and 5-day options starting at just $19 per week.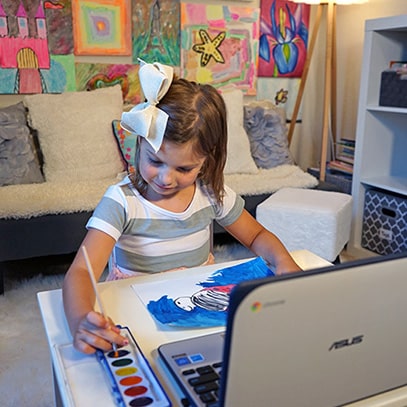 Curious? Schedule A No-Risk Free Trial Class.
We offer a revolutionary program, and we want you to try it! There is no obligation to enroll after your trial class. However, we are confident your family will love our program!
We Make the early years count With Key subject Areas


Hands-On, Activity-Based Learning
We believe that preschool children learn best through hands-on activities and quality class materials. Our unique program keeps students engaged with creative activities, interactive stories, and a world-class curriculum. This makes our lessons fun, fresh, and diverse. Your child will have so much fun; they will have no idea they are learning!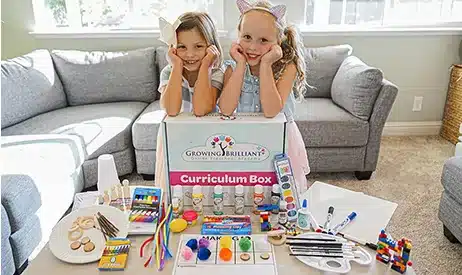 When we say you receive a supplies box STUFFED, we mean it! Your child will use all of the supplies we ship you in class. You will be amazed by the fun, creative ways your child will learn and create with these supplies. Our teachers make sure each class is social, interactive, and fun.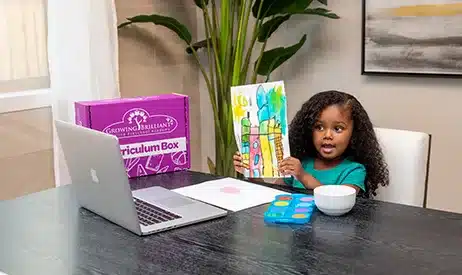 Classes are interactive and social! Your child will interact with teachers and other students while creating and learning. An educational experience is so much more fun with others. Our classes have children from all over the country. Let's get social!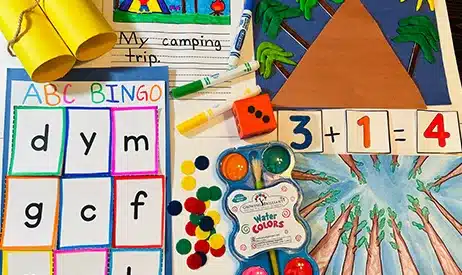 So many hands-on activities! Children will learn math, counting, writing, art, and more. The example art project uses watercolor and teaches the perspective technique. The ABC bingo example teaches letter recognition and socialization as they are done with the whole class. Children write/create a short story, draw a picture, and share it with the class. Another art project creates 3D art using sculpting clay. Children also make creative replicas of things like binoculars from construction paper.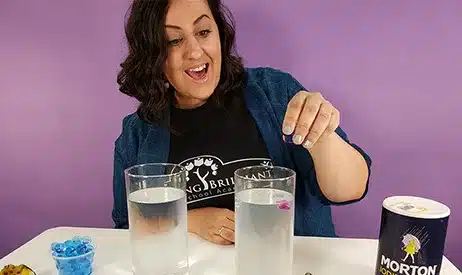 Our teachers will perform science experiments and other fun activities while the children participate! The children interact with the teacher and other students during classes, offering an immersive experience. The best teachers in the world teach at Growing Brilliant!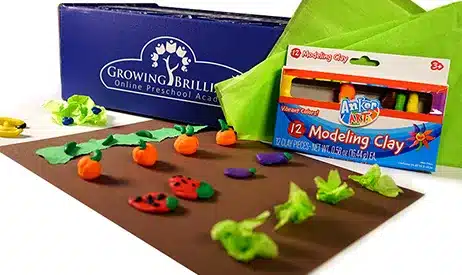 This is a staff and child favorite. Children make farm replicas with clay and explore the many facets of farm life. Children also get an opportunity to talk about their creations with the class. The teachers also discuss the various animals and crops on the farm. They learn how they grow, where they grow, and even get into fun discussions about various climates.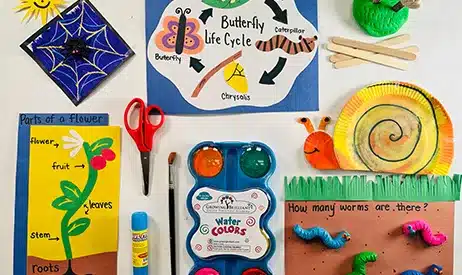 It's a big world, and we teach as much about it as possible. Discover all the parts of the flower by making a plant diagram with construction paper. Learn about the life cycle of the butterfly and how various insects interact in nature by drawing and coloring. Create caterpillar sculptures and then work on colors and counting skills.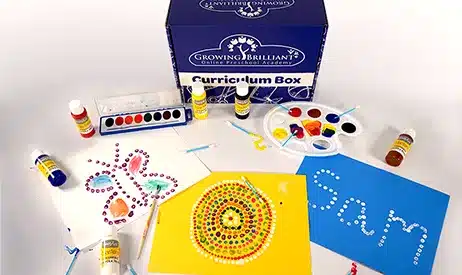 Art is a cornerstone of educating through hands-on activities at Growing Brilliant. Children learn many art techniques and use various art mediums such as tempera paint, clay, watercolor, markers, construction paper, and so much more. Here, children learn the art style of pointillism through watercolors and tempera paint. How fun is that!?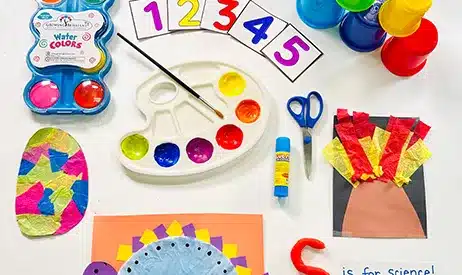 Classes are leveled based on the children's age and developmental level. The little ones will stack cups, sort by colors and size, paint with safe watercolors, learn to cut & much more. 3D art is also always a hit for parents and children alike!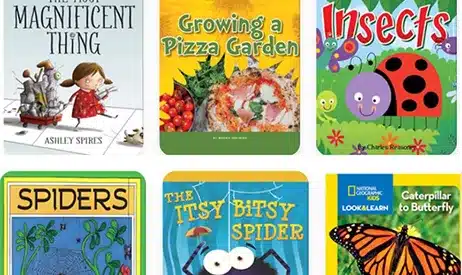 Children will embark on magical journeys through interactive books and stories that come to life with digital stories. Depending on their developmental level, they will read or learn to read through the most famous names of books in the world.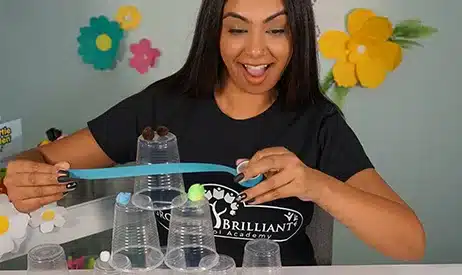 Your family will love our teacher as much as we do! They are all certified and have a true passion for educating children through fun activities.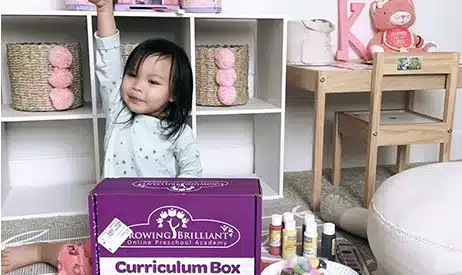 Try a class free and see why families and children LOVE Growing Brilliant.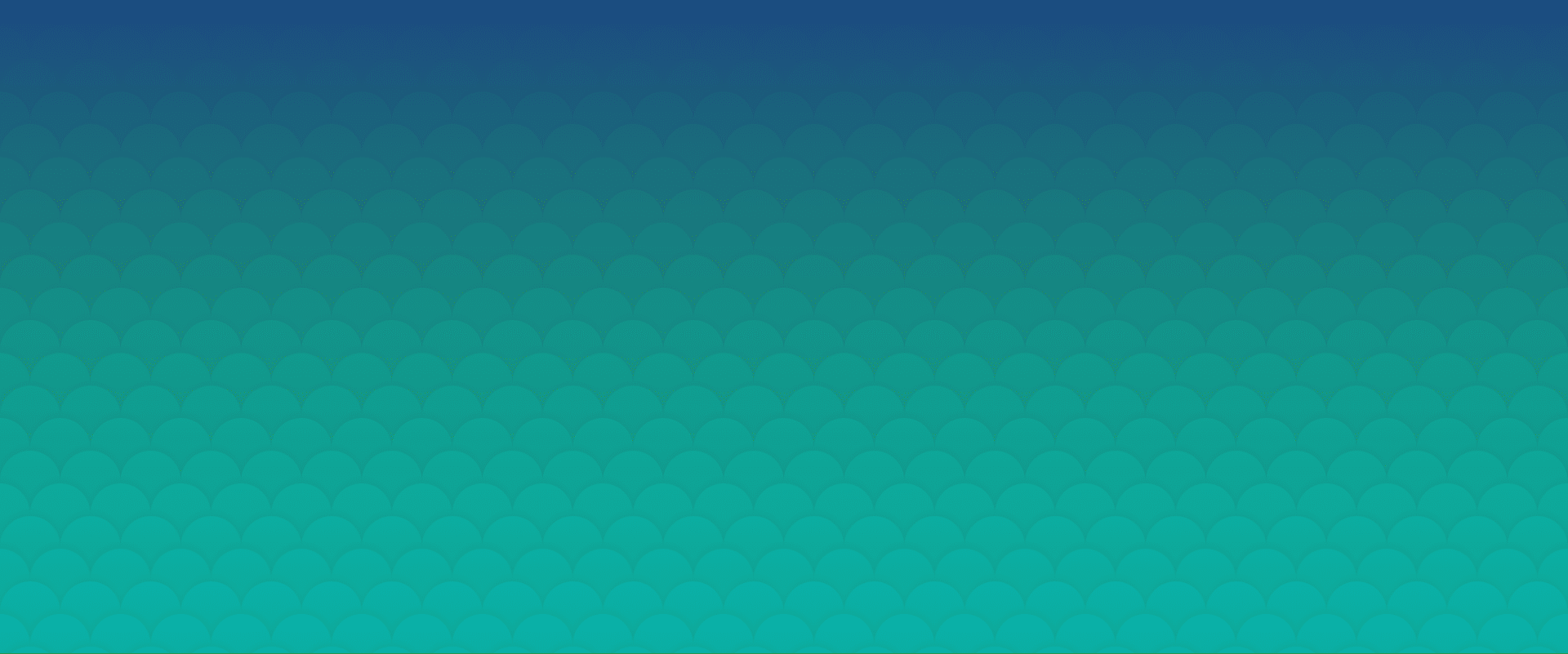 kids & Parents Love us!
As a stay-at-home parent, this program is amazing!! Really professional and top-tier staff and teachers. Great at-home program for my 3 and 6-year-old developing minds. They honestly learn something new every day. My son & daughter learned so much here!

– Nikki M
I use this program as a work-from-home Mom. I was surprised by how many materials they ship us (included in the class cost!) The teachers do so many fun & creative activities with my kiddos. They actually look forward to attending. Best of all – it's all in the comfort of my home!

– Hilary A
My daughter has been doing this program for almost a year, and she loves the friends she has made. I figured it would be difficult for an (almost) 3-year-old to choose to listen and pay attention. However, she is actually sad when class ends. I couldn't recommend this enough!

– Emily K
My child loves the classes offered plus has made some really cute artwork. She's also learning and looks forward to seeing her classmates and teachers online! Growing Brilliant is a blessing in this new digital world!

– Kathryn P
I love that my son is in a class with kids from all over the country. What a neat way to meet people from all over and learn about different states and cities while we are at it. Plus, the live interaction is perfect for a 3-year-old who likes to sing along and talk to the teacher.

– Jennifer R
Awesome, Awesome, Awesome! Teachers are engaging my 4-year-old virtually, which I did not think was possible. They definitely have amazing teachers. Also, the mail-in package of school crafts and supplies is a major bonus!

– Sheila A
Did you Know?
Research indicates that children who attend a high-quality early learning program have higher math and reading skills, are better prepared for kindergarten, behave better in class, and are more likely to graduate from high school and attend college!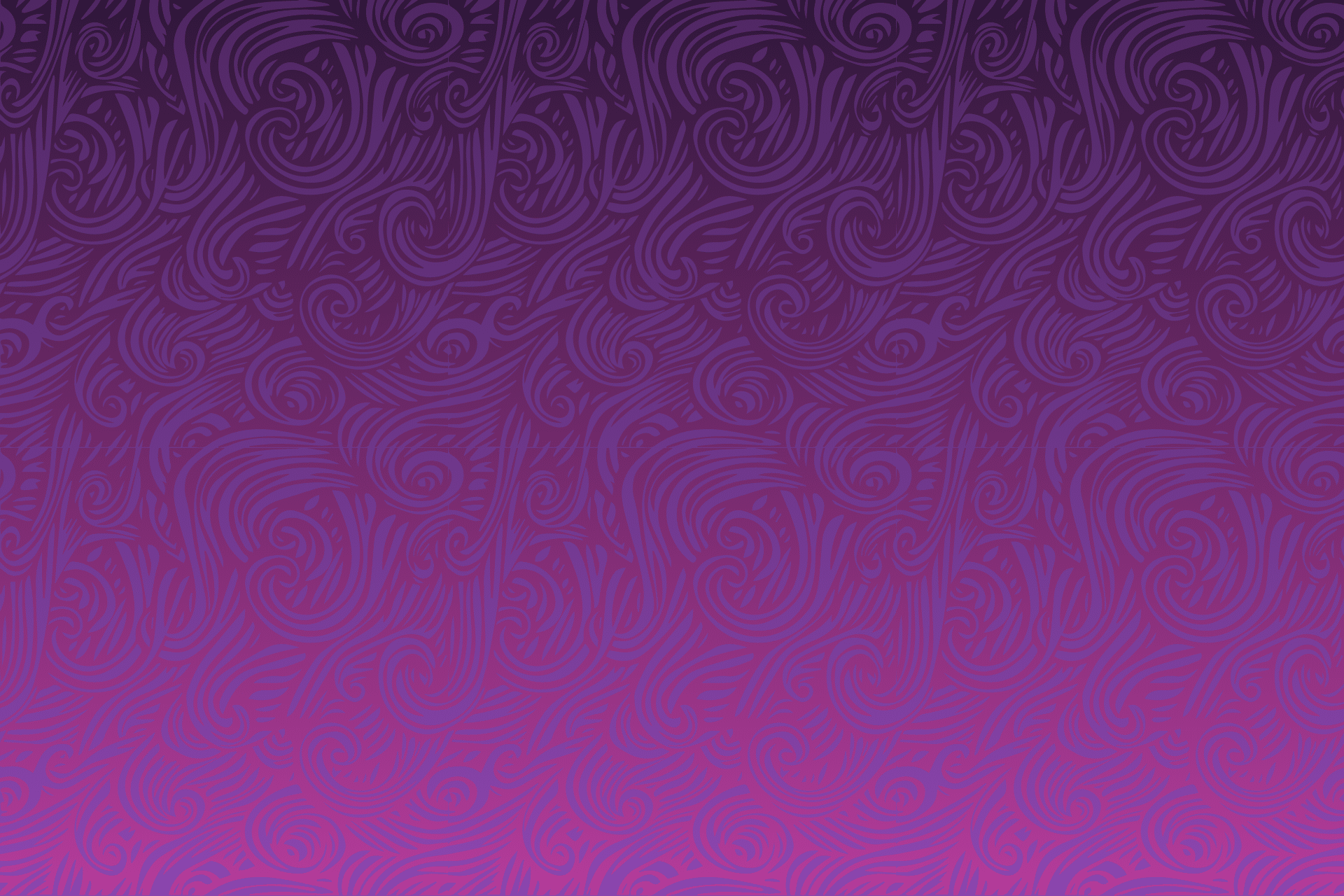 Brilliant Reasons to give your child the gift of learning Developmental Programs We Offer
Our programs are designed around developmental milestones based on age. Each program offers additional learning milestones as your child progresses through Growing Brilliant. You will experience a well-rounded and brilliantly fun experience for your child.
45-Minute Classes
1, 2, 3, or 5-day weekly class schedules
Choose a class time between 6:30 am and 4 pm PST
Classes start at just $19 per week
One-time $35 registration fee covers the cost of materials for the lifetime of enrollment.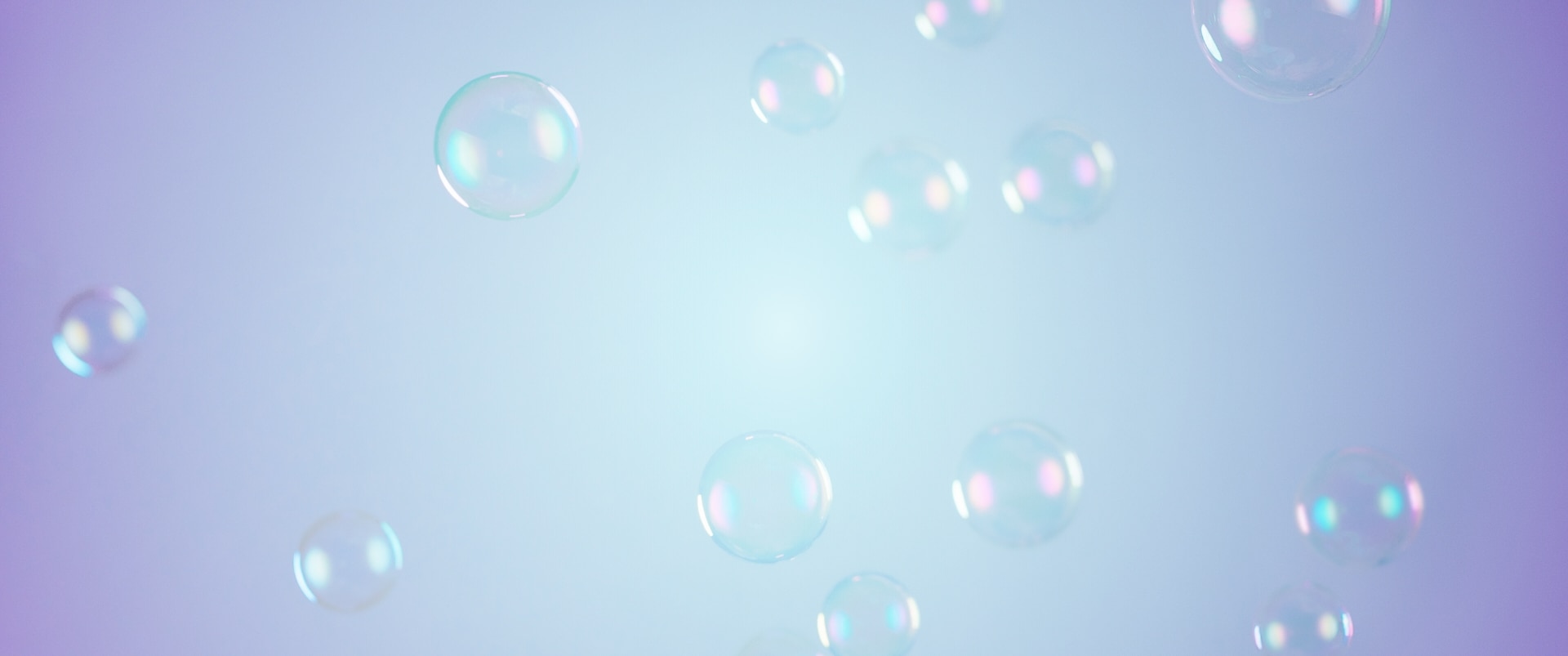 THE BEST PROGRAM FOR YOUR CHILD'S CRITICAL YEARS
With Growing Brilliant, children will engage with interactive books, socialize, create art, and so much more. Students can obtain an exclusive education at a fraction of the cost of preschool.
Classes are taught live, through video chat, by qualified and AMAZING preschool teachers. Additionally, we will send you a recurring delivery of a curriculum box with the supplies needed to complete the live classes. Every class is educationally based, with various fun, engaging, hands-on activities! Our curriculum is designed to prepare children for kindergarten and beyond through over 60 subjects and developmental areas.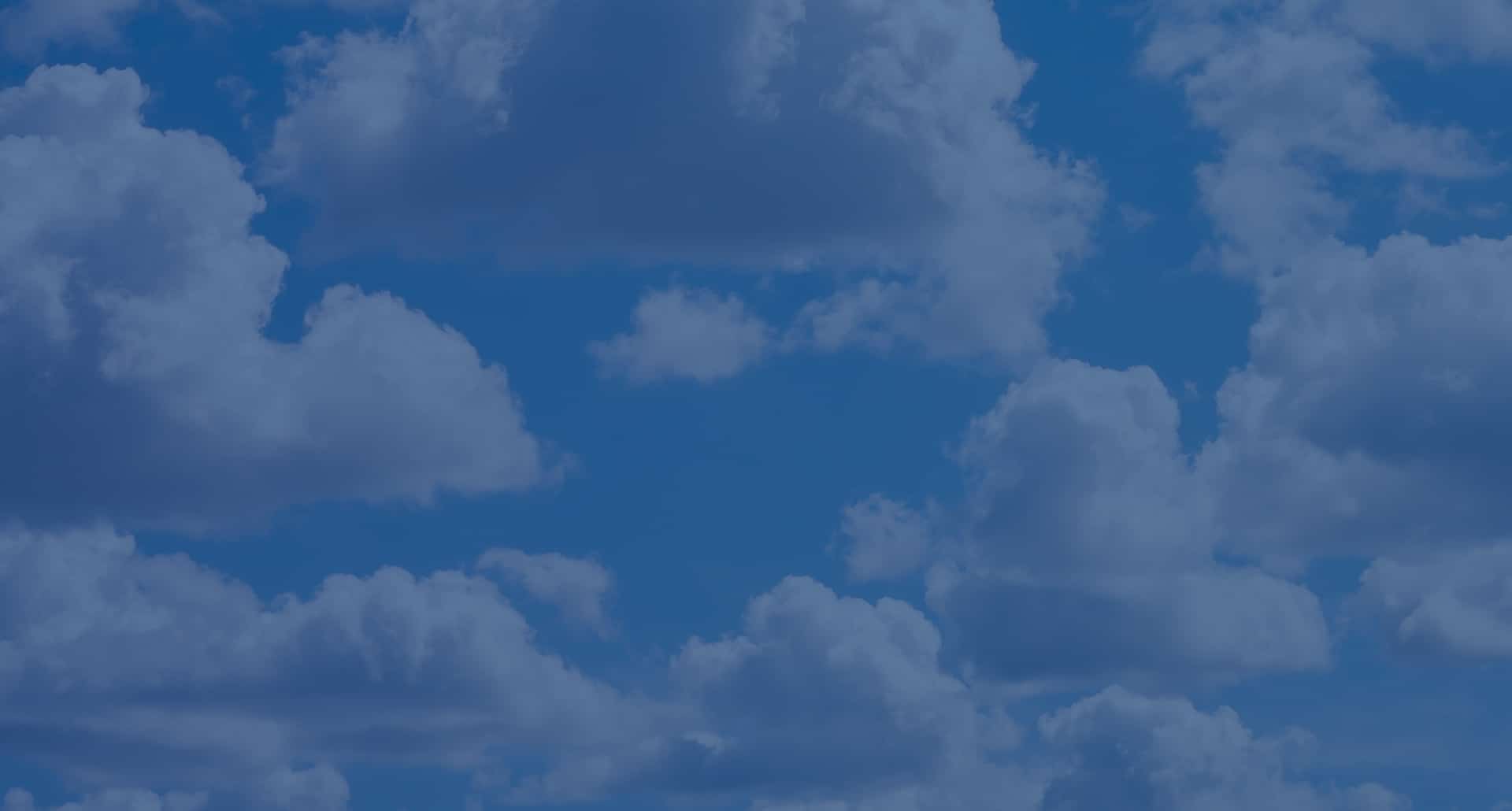 Experienced & Loving Teachers
Amazing, loving, and experienced teachers are the key to our program. We offer qualified teachers that have a passion for early learning. They have the perfect mix of experience, knowledge of child development, and loving, nurturing attitudes. Hundreds of teachers apply to work at our schools, but only a small percentage are chosen. We have the best and brightest teachers on our team. You and your child deserve nothing less!
Made For Learning, Designed To be fun!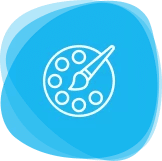 art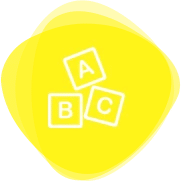 STEM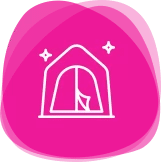 dramatic play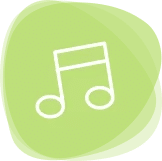 music & movement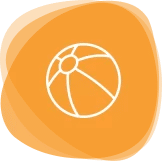 gross motor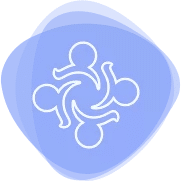 circle time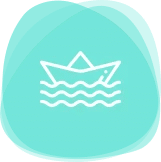 sensory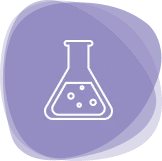 science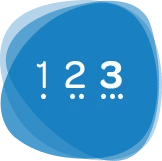 math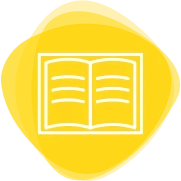 reading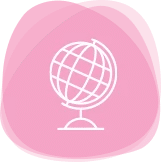 social studies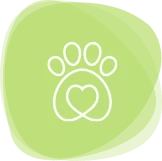 animal science