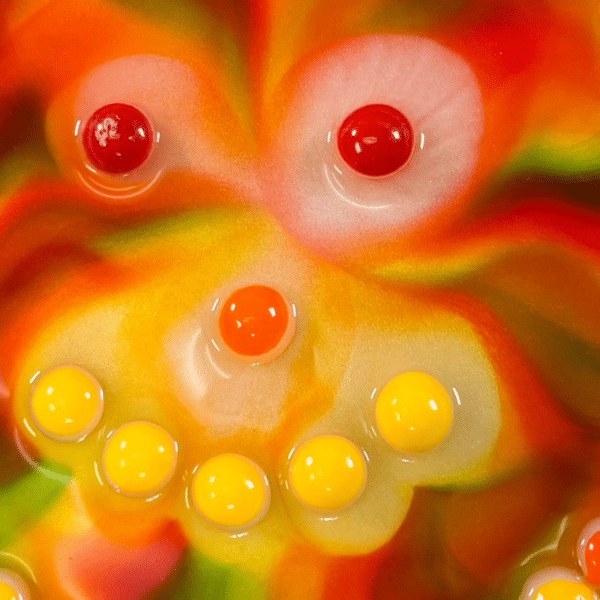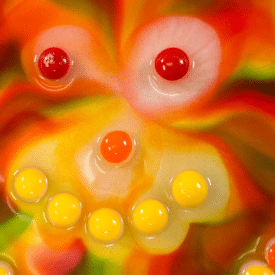 Candy Rainbow: Easy Science Experiment for Preschoolers

This easy science experiment will engage and delight your preschooler as the colors from the candy swirl around the plate. Your child will notice the pattern the colors make in the water and even how the colors mix to make new colors. In addition to having a ton of fun, your child will also be working on a number of different developmental skills, like
Fine Motor Skills: As your child picks up each candy they are helping to develop the fine motor skills that will help them do important things later like grip a pencil.
Pre-Math Skills: Using different colored candies and arranging them on the plate will help your child build pre-math skills like recognizing patterns and sorting objects.
Critical thinking: Be sure to ask your child what they think will happen before the water is added and why they think the water makes the colors swirl to help them start thinking critically about the world around them.
Now that you know how educational this project is, let's get to the fun!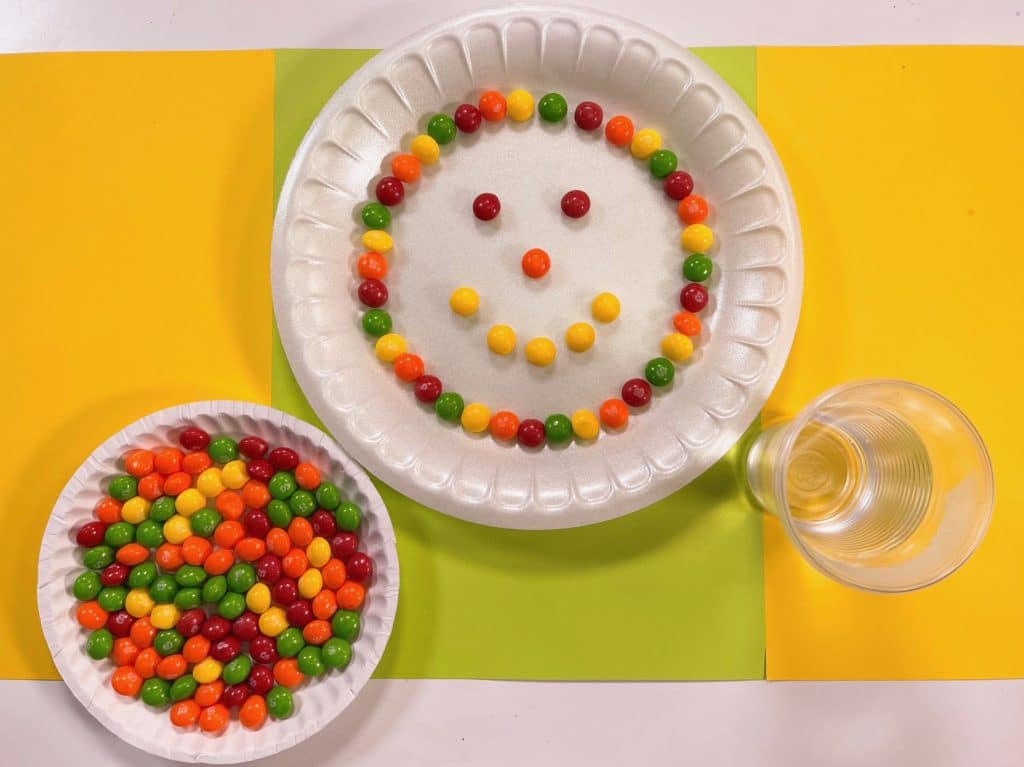 Materials Needed:
Colorful Candy

Plate

A Cup of Warm Water
Instructions:
1. Have your child place the candy onto the plate in any shape or pattern they like on the plate.
2. Next, slowly pour the warm water over the candy. Make sure the candy is completely submerged for the best results.
3. Watch as the candies disperse their colors into the water.
4. Notice the patterns and how some colors mix together and make new colors.
If you're looking to enrich your preschool-age child's day with fun, educational activities, our online preschool classes are a great option. Each class is 45 minutes of live, teacher-led learning with plenty of interactive and hands-on activities. We also include all the materials needed for your child to participate in the cost of the classes and ship them right to your door! If you'd like to try a free trial class, click here.