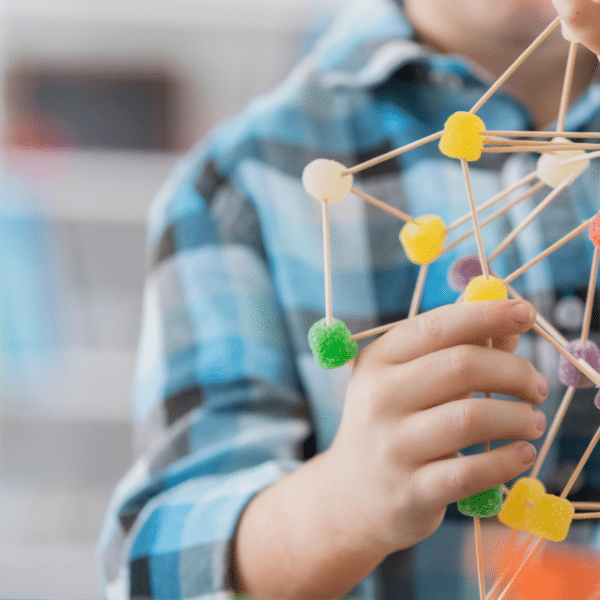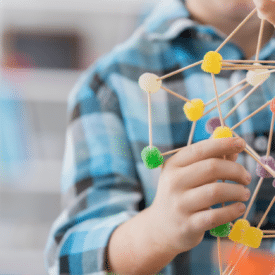 Candy Structures: Fun Engineering STEM Activity for Kids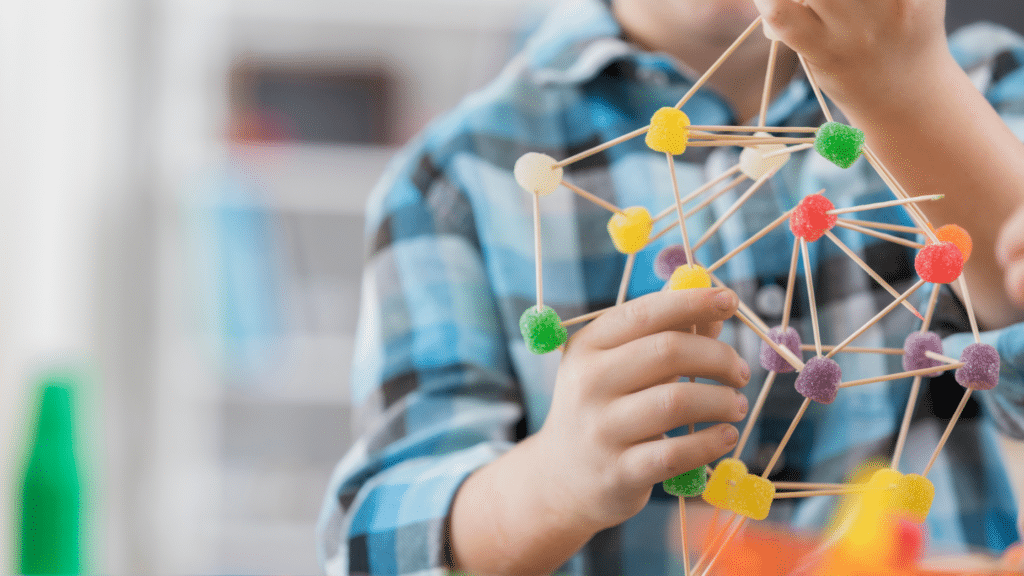 Building candy structures is such a great educational, rainy day engineering STEM activity for children! When the weather gets cold and the days inside are longer, you'll need things to keep the number of times you hear "I'm Bored" to a minimum. This activity is a great way to spend those extra hours indoors this winter. Your child will have fun playing with candy and being creative while they work on some important educational skills at the same time. Skills they will help develop include:
Problem Solving and Critical Thinking: Your child will need to think about and plan how they will build their structure so that it stands, and stays, up.
Fine Motor Skills: As your child picks up each candy and places it on the end of the toothpick, they are helping to develop the fine motor skills that will help them do important things later like grip a pencil better.
Self-Control: Your child will need to use the candy for the activity instead of eating it all. You can help them by letting them eat one piece at the beginning and the end of the building time.
Now that you know how educational this project is, let's get to the fun!
Materials Needed:
Gummy Candies (gum drops, gummy bears, or mini marshmallows will work)

Connecting Materials (Get creative— You can use toothpicks, craft sticks, pipe cleaners, twigs from outside, or anything else you have around the house.)
Instructions:
Place the gummy candies onto the ends of your connecting materials and start building your structures.

Make a game out of it! Try making the tallest structure or the structure that can hold the most weight.
Be sure to ask your child some questions as they build to enhance the learning. Questions you can ask them can include:
How many candies are in your structures?

How many toothpicks did you use?

How tall is your building? How wide is it?

Do you see any shapes in your building? How many?
If you're looking to enrich your preschool-age child's day with fun, educational activities, our online preschool classes are a great option. Each class is 45 minutes of live, teacher-led learning with plenty of interactive and hands-on activities. We also include all the materials needed for your child to participate in the cost of the classes and ship them right to your door! If you'd like to try a free trial class, click here.