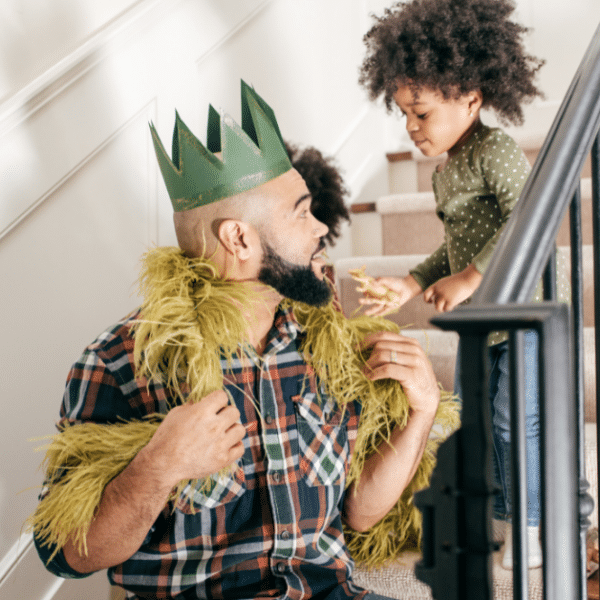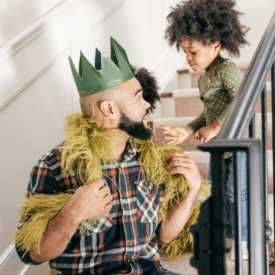 Fun DIY Fantasy Activities for Preschoolers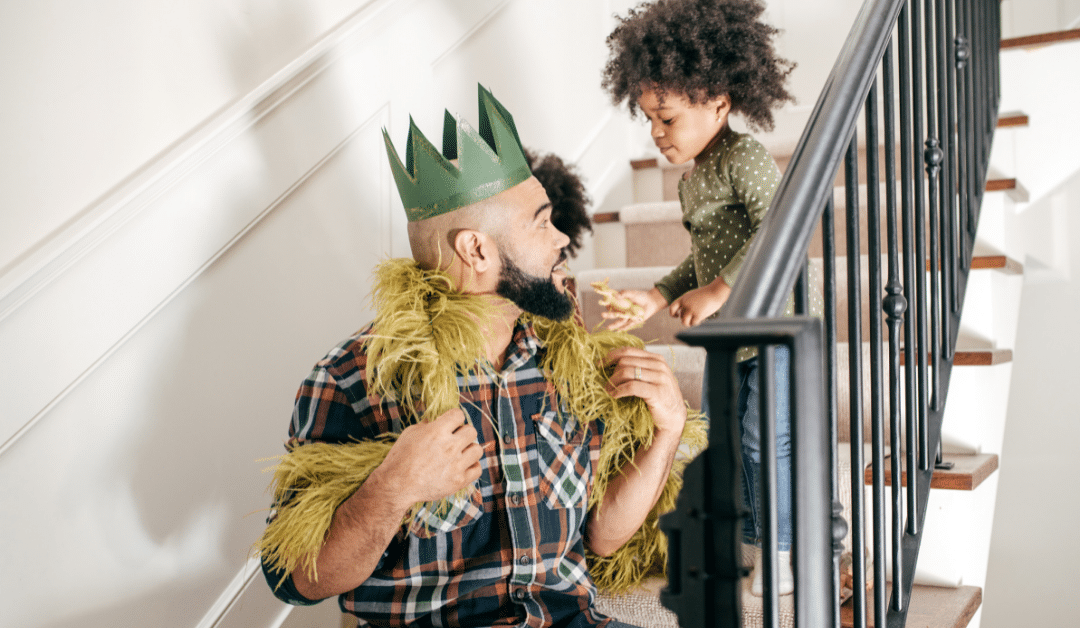 Once upon a time… there was a magical place where you can find fun and entertaining DIY activities for preschoolers called Growing Brilliant! A magical place where all of the research for the best and most fun preschool activities is done for you. Welcome! Now sit back and start scrolling through these great fun DIY fantasy activities for preschoolers.
Fun DIY Dragons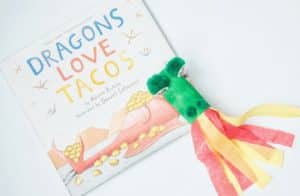 WHOA! Watch out for that fire-breathing dragon! This DIY activity is perfect for preschoolers who love dragons…and tacos! The craft uses just a few materials to make but will last for hours of entertainment with its fire tissue paper. This craft comes paired with the wonderful book Dragons Love Tacos. To learn more on how to make the dragon, please visit here.
Recycled Robots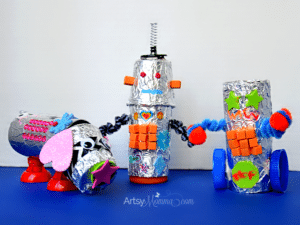 R-O-B-O-T-S are so fun to make! We like this DIY craft because it involves recycled materials. What better way to teach your preschooler about recycling and upcycling than by using materials you already have in your home to make something fun! Prompt your child to use their imagination by involving them in gathering materials and supplies that they think will make a cool robot. Ask open-ended questions about how they see their robot standing, walking, or even rolling. Click here to read how this recycled robot was made, and get creative!
Unbelievably Fun Unicorns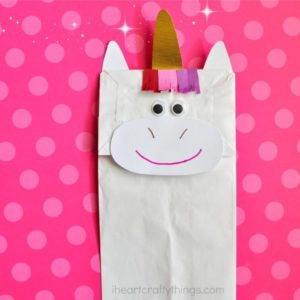 Unicorns are one of the most popular fantasy animals among preschoolers these days, and who could resist making such a cute unicorn?! This is a fun fantasy DIY activity that all ages will have fun making. Fine motor skills will come into play as your child uses markers or crayons to draw the unicorn's face and also glue on the eyes, ears, and mane. When that's complete, the unicorn can be used as a puppet! If you make more than one unicorn, you can host a puppet show for your family and friends! Click here to see how this pretty unicorn was put together.
Jack and the Beanstalk Craft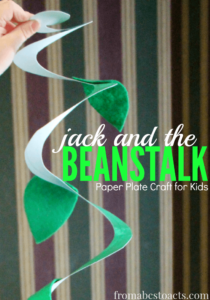 Jack and the Beanstalk is a well-known fairy tale, and this activity brings fun to the craft table. We chose this DIY because it engages fine motor skills and gardening. When making the beanstalk, scissors, painting, and gluing are all things that require your preschooler to use their fine motor skills. Gardening will be a subject brought up when discussing what a beanstalk is. You can find beans at your local store and plant those "magical" beans in your garden! When your child has finished their beanstalk craft, read the book to them.
Fantasy Activity Fit For A Prince and Princess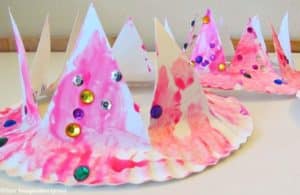 Hear Ye, Hear Ye! The Prince and Princess have arrived! Making a paper plate crown is going to be a craft that any child will love to make. It's an easy activity that only involves a few items to make. Once their crown is dry and ready to wear, your child can pretend-play all day long! Dress-up play is great for imagination, socialization, and vocabulary building as they have conversations during playtime.
Looking For More Activities For Preschoolers?
Our online preschool program is a perfect way to enrich your child's at-home learning. With our amazingly educational and fun curriculum, your child will get to engage and learn with a teacher and classmates, just like in a traditional preschool setting. Our teachers create fun activities for their preschool students during class time. Learn more about our online preschool program and sign up for a free trial class today!