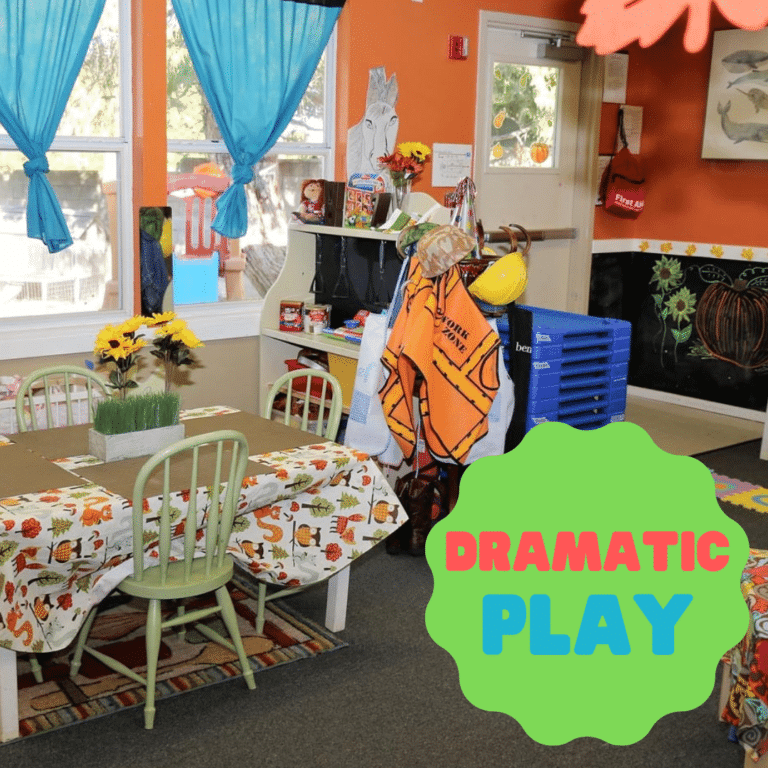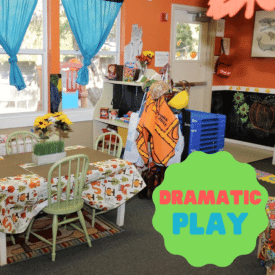 How To Create A Dramatic Play Area
Create A Dramatic Play Area And Have Fun!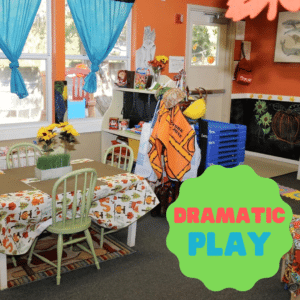 Create a dramatic play area. How? What is it? Dramatic play, also known as pretend play, is a popular preschool activity in the classroom. This area can be anything your mind can imagine, such as a donut shop, a vet clinic, a library, and so much more! Creating a dramatic play area and supplying the items for your child allows them to be creative and use their imagination. It also promotes problem-solving, social skills, and turn-taking. But how do you get started? We'll give you some easy steps on how to create your own dramatic play area that we've found to be helpful in our preschool classrooms.
Decisions, Decisions, Decisions
Decide what type of dramatic play area you want to create, or what your child is interested in at the moment. This can change day by day or week by week. Ideally, they'll recreate their play area with the items you have given. That's the beauty of a vivid and creative imagination! There are so many ideas for creating a dramatic area, so try not to limit yourself to the common kitchen play area. We have pinned some great ideas on our Pinterest board for you to look through.
Labeling With Pictures And Words
The first step is to group the items you want to include in your dramatic play area and take pictures of them. This helps to keep the items together because let's be honest, items seldom go back to their original space when children are finished playing. By having pictures of the items, it will encourage matching items without actually knowing how the items are spelled. Now, the next step is to label the shelf or container with the word of the item or items. Another way to help keep the area organized is with containers, preferably clear so the child can see what the contents are.
Props
This is the fun part! Most of the time you already have items in your home, so look there first before purchasing. For example, if you're creating a hot chocolate stand (ooh, doesn't that sound yummy?) you may already have a hot chocolate box, reusable cups, straws, cotton balls used as marshmallows, and a pitcher. Need more ideas? How about empty food containers such as waffles boxes, egg cartons, plastic spice jars, empty soap bottles, the list can go on. Another good place to look for props is your closets. Search for clothing, shoes, scarves, mittens, etc that is no longer worn or that can be used in the dramatic play area. Children love to dress up in adult clothing. Dolls and stuffed animals are another big hit with children in the dramatic play area. They like to pretend that they're feeding the baby or animal.
Decorating On A Dime
Decorating the area can be with items that can stay there for quite some time regardless of the dramatic play theme. Think about curtains on a window, and if you don't have a window nearby, have your kiddo create scenery with white paper and paint. Think about a tablecloth using scrap material or use your tablecloth you're not using at the time. How about a clock? Or plastic flowers and a vase? So many options to choose from!
Writing Items
Writing in the dramatic play area? Yes, the child needs to take their customer's orders for their meal when they're playing a restaurant waiter. They need to write a prescription for an ill doggie at the vet. By providing writing materials, you are engaging them to read and write. They don't know that you have a hidden agenda to have them "learn" while they're playing, but that's what play is…learning!
HAVE FUN!
So many smiles and hours of play will be had! It's endless! Have fun and watch your child's imagination SOAR!
When you visit Growing Brilliant, you will see in each classroom an area set for dramatic play. It is an important piece to a child's day that involves a learning opportunity for reading, writing, social skills, turn-taking, and so much more. Trust me, your child will LOVE any dramatic play area you both decide to try.