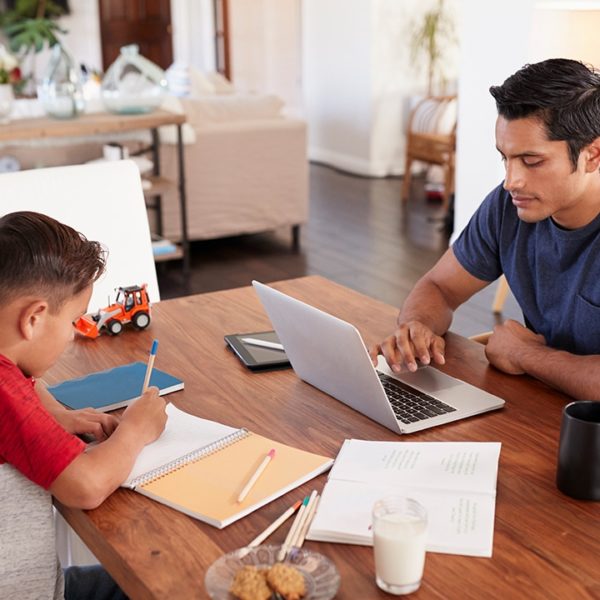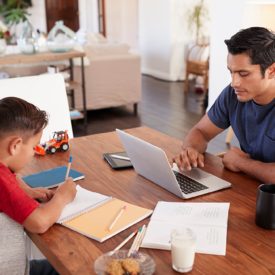 Working from Home with Young Children
Effective Schedule and Activities for Your Toddler and Preschool-Age Children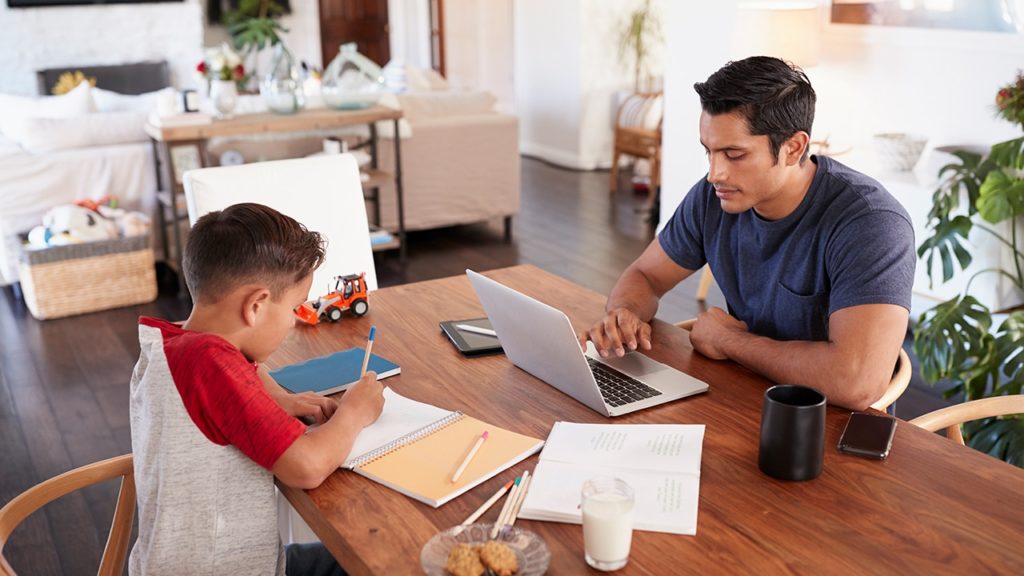 Working from home has become the new normal now, with the outbreak of the global COVID-19 pandemic changing our way of life, not only for the meantime but possibly from here on out. This means that with public schools closed, businesses closed, and preschools limited, parents working from home have to come up with ways to stay productive at work while navigating your home life. Whether you've already been working from home pre-pandemic or this is your first time, working from home with young children is indeed a challenge. An online preschool program is a great solution to continue your kids' learning at home as well as fulfill their developmental needs. However, signing up for online preschool classes and activities is just the tip of the iceberg.
Here are some ideas we recommend to help you effectively work from home with kids. Feel free to try them out and adjust to suit your set-up at home.
Create a schedule
Create a working from home schedule with kids that will work best for you and your family. Growing Brilliant's live online preschool program offers different class times for different age groups – you can choose your desired class time and create your routines around that schedule. You can also try a free class, to see if the program is a fit for your family
If you have another adult at home, you can create shifting schedules with them for doing homeschool and childcare tasks, along with other household duties. If you can, adjust your work hours too. It can be early in the morning before the kids wake up, when they are busy with online with their preschool program activities, when another adult is assigned to look after them, or during the night after they go to bed. Inform your colleagues about your schedule and when you can take calls.
Try to fit in focused work when there will less likely be interruptions. Shorter tasks that require less focus, like answering emails, can be done while your kids are under other supervision from others in your household. Obviously, this is age-dependent, and dependent on the help you have available at home.
When coordinating the schedule with your kids, it will be more helpful to provide them with visual guides to clearly inform them of the line-up of activities for the day. Make sure to be clear with the time block for each activity. Visual timers also help in following the schedule. For example, you can use a sand timer to signify the start and end of activities like transitioning to new activities.
Having a working from home schedule with kids could take a lot of getting used to, but you could test what will work best and adjust as you see fit.
Set goals and expectations
The reality of working from home, especially with kids around, is that you may not be able to accomplish as much as you used to when working on site. But that's okay, an accomplishment is an accomplishment – you just need to manage expectations and set realistic goals.
How much can you get done for the day? What should be prioritized? Ask yourself these questions as you set your goals. The same goes with your own job, set your work goals for the day. Coordinate with your colleagues on what needs to be prioritized and inform them of what they can expect from you.
Make activities more fun for toddler and preschool-age children
Toddlers and preschool-age children will be more motivated to participate in home and virtual school activities if they are engaging and fun.
Growing Brilliant's live online preschool program is made fun with different monthly themes covering over 60 learning topics and areas of development. You can also try a free class, to see if the program is a fit for your family.
Home activities can also be more fun for kids by having something for them to look forward to, such as snack breaks, socialization and family walks.
Encourage independence
Allow your kids to help guide their own choices. This will not only empower them to become more independent, but it will also assist you in keeping our day run smoother due to fewer tantrums.
With Growing Brilliant's over 60 topics and fun monthly themes, your kids will find something that will pique their interest, such as art, music, math, among many others. Listen to them when they talk about their interests and allow them to choose what they want to pursue.
Activity stations also encourage independent play. Instead of telling them what activity to do, let them discover what they can do or create at activity stations filled with fun items like beads, clay, paper, glue, and Lego blocks.
For older kids, they can develop independence by letting them create their own goals and priorities for the day, as well as letting them help in creating the schedule.
Take it easy – (It's OK!)
While there's no perfect strategy that works for all parents working from home with kids, these suggestions can help you get started on making the most of working from home and keeping your work, family, and homeschool life balanced. Along the way, you'll discover new ways that work best for you and your family. Ultimately, this new normal is new and challenging to all of us, both parents and children, so cut yourself some slack and be gentle to your kids as we all adjust our way of life.
To learn more about Growing Brilliant's Online Preschool program and schedule a FREE class, click here.