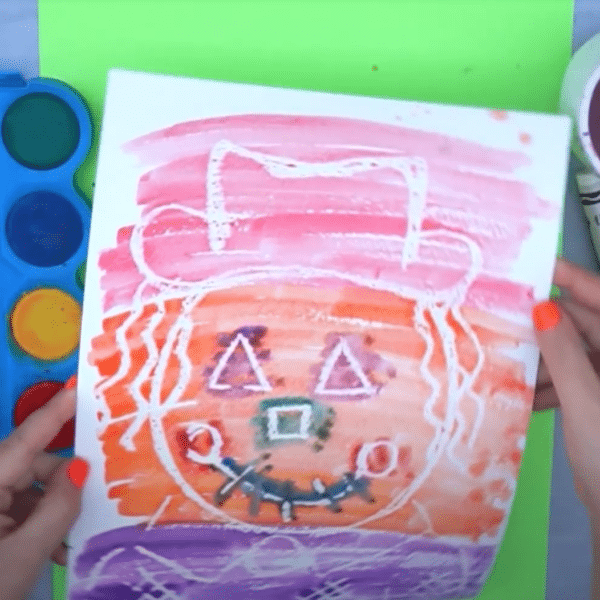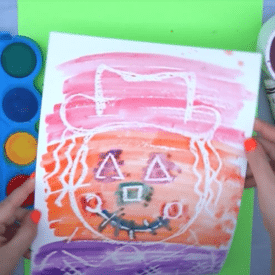 Crayon Resist Scarecrow: Fun STEM Art Activity for Kids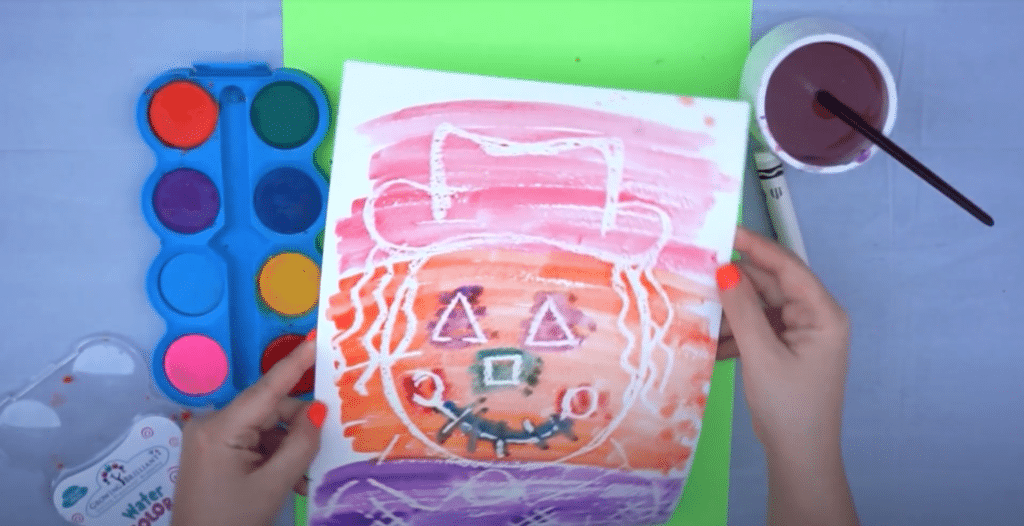 This fun STEM art activity for kids will not only tap their creativity but also entertain them like a magic trick as they learn basic science concepts. This easy art project idea uses items most people have around the house and is so much fun! Your child will delight as the image they drew comes to life as they paint over it. Best of all, you can incorporate this into your home-based preschool learning experience to help explain:
What You Child Will Learn By Doing This STEM art activity
Basic Science Concepts:

Explain to your child how everything is made up of small molecules and that the wax molecules of the crayon resist or "push away" the water molecules.

Cause and Effect:

Teach your child the concept of cause and effect as they see the crayon's effect on the watercolor paint soaking into the paper.
Materials Needed:
Paper

Watercolors

A Paintbrush

White crayon
Instructions:
Have your child draw a scarecrow or other Fall image on the paper using the white crayon. You can also draw images on the paper beforehand so the revealed image will be a surprise.

Dip your paintbrush in water and watercolors and paint over the entire page.

Watch how the watercolors resist where the white crayon is but show up brightly everywhere else on the paper.
Looking for another STEM art activity? Our online preschool classes are a great option if you're looking to enrich your preschool-age child's day with more fun, hands-on activities. Each class is 45 minutes of live, teacher-led learning that will help prepare your child for Kindergarten and beyond. We also include all the materials needed for your child to participate in the cost of the classes and ship them right to your door! If you'd like to try a free trial class, click here.