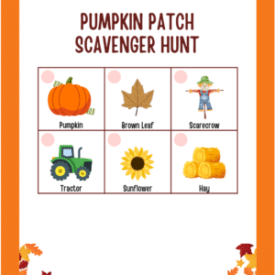 Fall Preschool Activity
Pumpkin Patch Scavenger Hunt Idea
One of the best times of the year has arrived! October brings cooler weather, fun outdoor activities, and lots of yummy food! Here is an exciting fall preschool activity for you to try with your child: a Pumpkin Patch Scavenger Hunt!
This fun fall activity idea brings lots of opportunities to develop some important educational skills like following directions, color, and letter recognition, knowledge of the world, and more. The best part? The whole family can participate together! All you have to do is pick a sunny day, go to a pumpkin patch in your community, download our printable below, and you are ready to go! Also, don't forget to try some delicious fall treats during your fun day at the pumpkin patch!
You can let your little one lead the way and pick which item they will start with. If you want to extend this fun preschool activity, add more items to your scavenger hunt lists like farm animals, fruit trees, different colored pumpkins, and more!
We hope you have an amazing time with your little ones!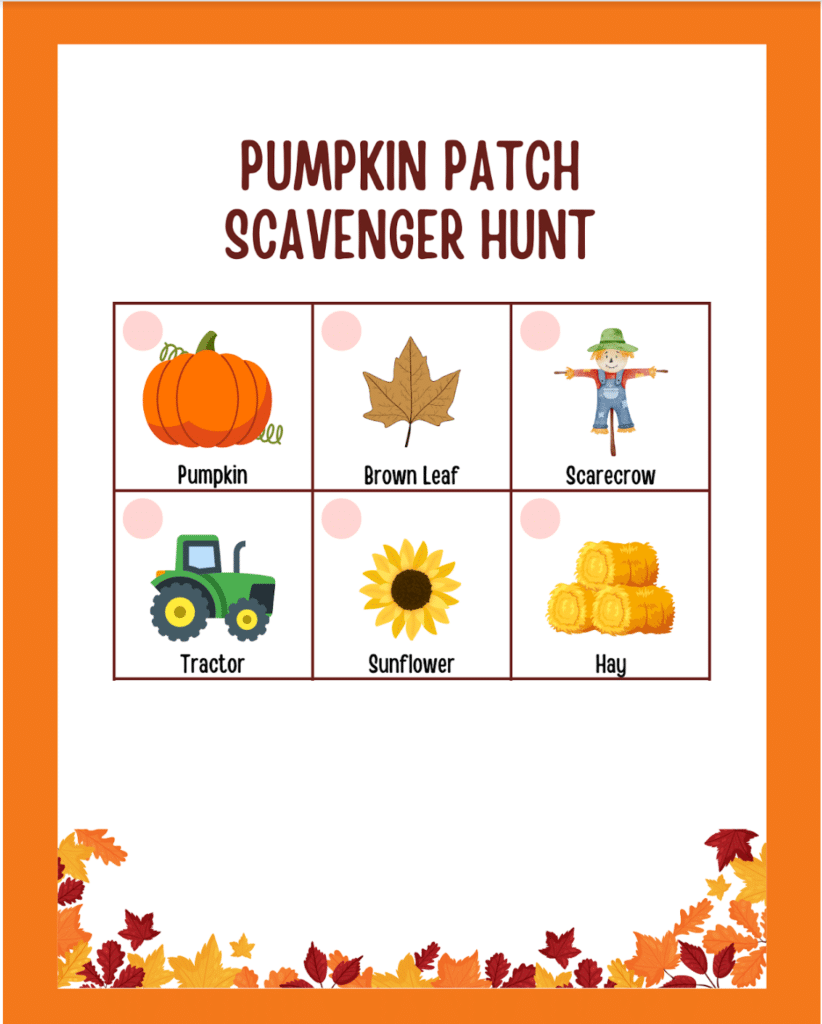 Want to learn more about us?
If you're looking to enrich your preschool-age child's day with fun, educational activities, our online preschool classes are a great option. Each class is 45 minutes of live, teacher-led learning with plenty of interactive and hands-on activities. We also include all the materials needed for your child to participate and ship them right to your door! If you'd like to try a free class, click here. We hope to see you in class!