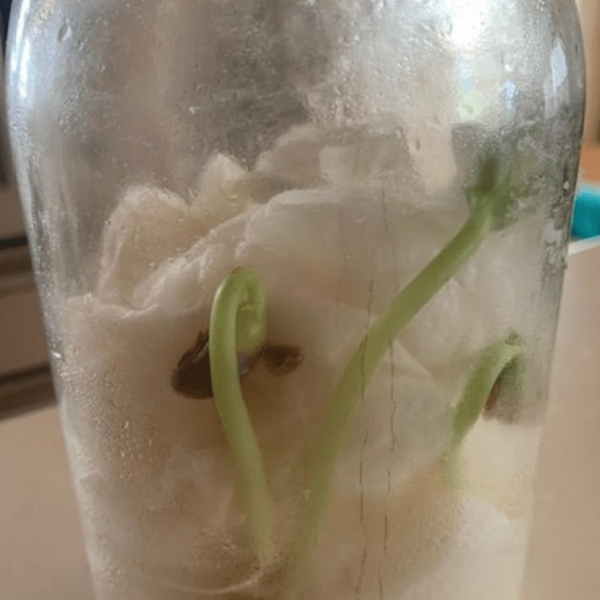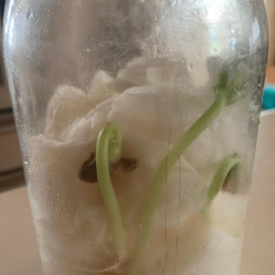 Preschool Activity: Sprouts in a Jar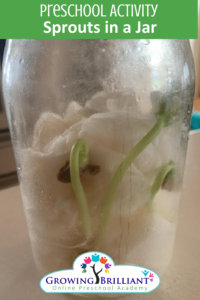 Teaching children how plants, flowers, and foods grow is a great science experiment and learning experience. Using this fun preschool activity: sprouts in a jar clearly show seed germination and how the seeds grow roots, stem, and eventually bloom. If you'd like to make your own sprouts in a jar, please keep reading.
How Does It Grow?
With this experiment, we used dried pinto beans as they are one of the quickest growing seeds. Because let's face it, kids seldom lose interest if it's not an immediate or quick reaction. We want to keep their interest in this project. So pinto beans it is! The beans serve as the seeds for the bean plants that produce them. Also, you can even plant dried pinto beans to grow new plants. Now isn't that neat? Using a wet paper towel and placing some beans on the towels will cause the dampness to settle into the dried bean outer shell. The moisture and humidity will then start the process of germination and soon you will see the roots and stem naturally grow. It's a pretty cool greenhouse! Kids can visually monitor and watch as they grow taller and taller. A fun science and math lesson would be to ask them to measure and write down the length of the roots and stem. For younger children, having them count the number of bean sprouts in the jar would be fun for them. This preschool activity: sprouts in a jar can be recreated with other seeds as well.
Preschool Activity: Sprouts in a Jar Materials and Directions
Materials
Glass jar with lid

Paper towels (about 6 depending on the size of your jar)

Water

Pinto beans (about 8)
Directions
Gather your materials

Dampen the paper towels with water

Place the paper towels into the glass jar

Set the beans onto the damp paper towels throughout the jar

Place the lid onto the jar

Watch and observe as the beans start to germinate

Once the beans grow to the top, remove the lid and plant the beans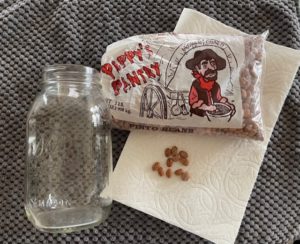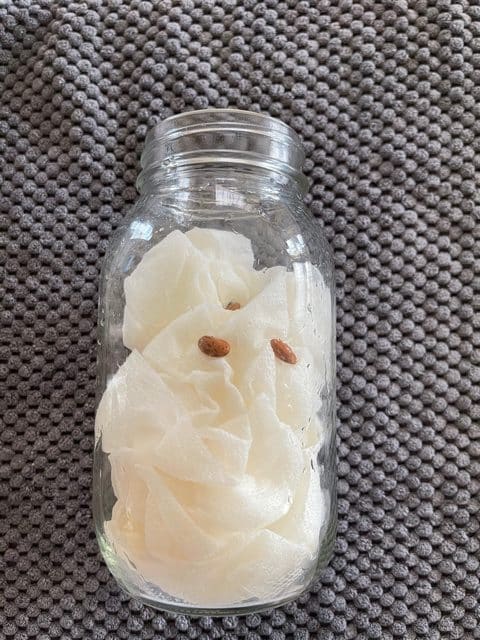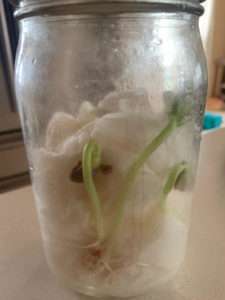 Children have a great time learning and experiencing activities such as this at Growing Brilliant. Click here to join us for more fun during our online classes!