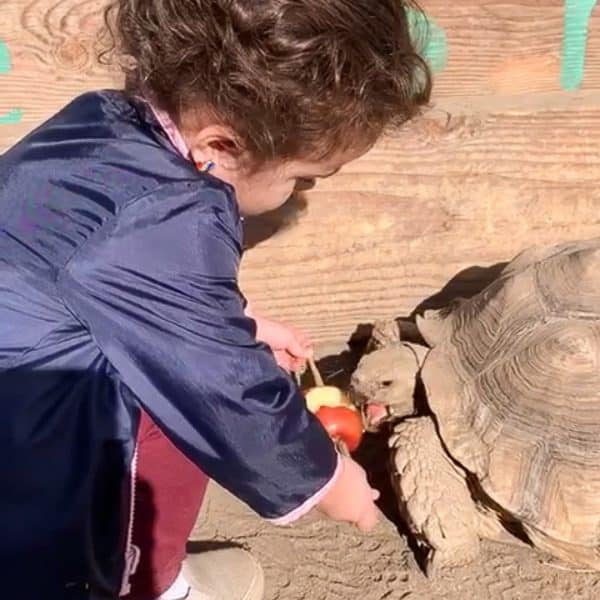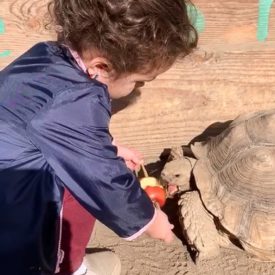 Toddler Activity Idea: Visit A Petting Zoo
Toddlers are always intrigued by different animals, where they live, and what they eat. This Fall, a great way to keep the learning going is to visit a petting zoo with your child. Exposing children to different animals, their habitats, and their environment is a fun way to work on many social and emotional skills like self-confidence, trust, and self-esteem.
There are so many other benefits of learning about animals and nature. You can talk to your child about respect and responsibility, and how animals need proper care and attention. Here are some fun toddler activities that you can do with your little one while visiting the petting zoo!
Have your toddler find the animals that eat hay:

How does it feel when touching the hay?
Can you try and feed one of the animals?
How do you feel about taking care of them?

How many big animals does your toddler see?
How many small animals does your toddler see?

Can you count with your fingers?

Is there a fruit or vegetable that the animals eat that your toddler also likes?
We hope you have fun with this activity during your visit to the petting zoo!
Want to learn more about us?
If you're looking to enrich your toddler's day with fun, educational activities, our online preschool classes are a great option. Each class is 45 minutes of live, teacher-led learning with plenty of interactive and hands-on activities.
We also include all the materials needed for your child to participate and ship them right to your door! If you'd like to try a free class, click here. We hope to see you in class!