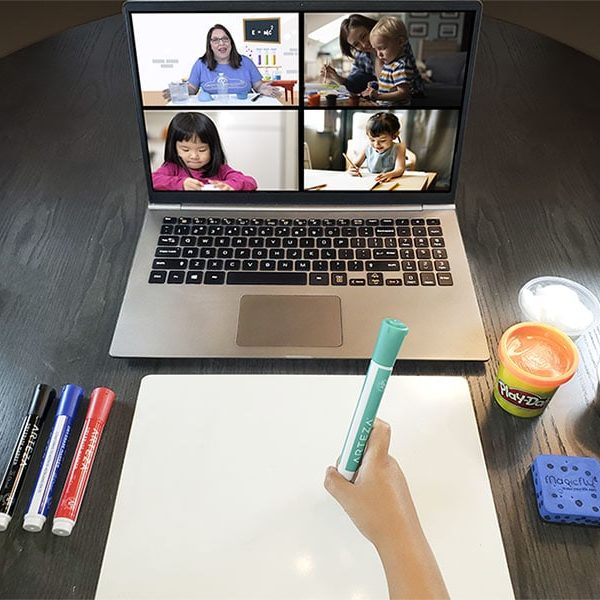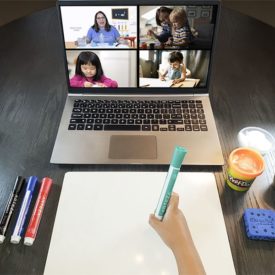 Top 4 Benefits of Growing Brilliant's Online Preschool
What are the top benefits of Growing Brilliant's Online Preschool?
Learning Online is the New Normal
The "new normal". Haven't we heard this quite a bit lately since the Covid-19 pandemic started to affect our communities? But it is true, and most specifically in our learning capacities. Students enrolled in preschools and elementary schools were among the most displaced by the pandemic and had to learn how to navigate the online education system. However, children are resilient and tend to go with the flow, so to speak. Learning online is their next big adventure, and it just happens to be online preschool as the path many families take. There are quite a few benefits to being enrolled in our online preschool, and we'll uncover some of them in this article.
1. Socialization Between Peers And Teachers
Socialization is an important concept for young children to learn. Teaching children how to respond to others is a valuable lesson they will use throughout their lifetime. When a child feels secure in their consistent relationships they strive academically, emotionally, physically, and mentally. We can provide consistent interaction with peers and teachers by coming to class each day and sharing in the experiences with other children. They truly have a lot of fun during class time! Read more about us on our website.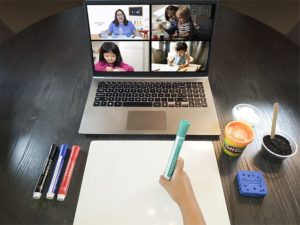 2. Our Online Preschool Features Educationally Based Curriculum
Our online preschool is a great way to introduce your child to early learning concepts such as reading, writing, fine motor skills, and mathematics. Memorization and repetition are a great way for young children to learn early academic concepts. Our Parent Participation classes provide infants and toddlers and their parents with tools to guide their development. Our online parent participation curriculum is custom written at our preschool academies. All our classes are designed to develop, bond and educate through amazingly fun parent/child activities. The focus is on your child's social-emotional, intellectual, creative, and cognitive growth, as well as expanding their knowledge of the world around them.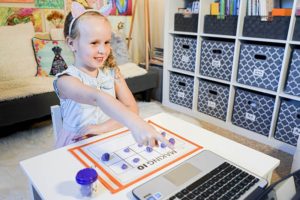 3. We Have Qualified, Caring Teachers At Our Online Preschool
Get educated, qualified teachers straight to your door! No, but really. Our online preschool program provides a smaller student to teacher ratio with teachers who are educated in Early Childhood Education. We offer qualified teachers that have a passion for teaching. They have the perfect mix of experience, knowledge of child development, and loving, nurturing attitudes.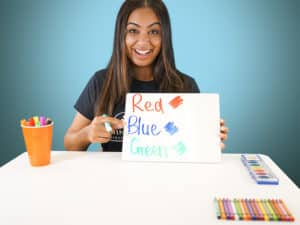 4. Our Class Materials Are Delivered To You
Online preschool is convenient with Growing Brilliant! Everything you need is at the place you feel most comfortable without needing to go anywhere, your home! Class materials are provided and shipped to you. At the time of enrollment, choose your desired class time from the schedule offered for your age group, which is a 2, 3, or 5 days a week schedule. Take a look at our Online schedule.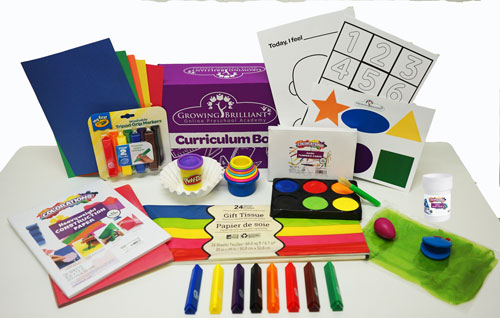 There are more benefits to being enrolled in Growing Brilliant's Online Preschool Program. These benefits listed here are the highlights that parents are most interested in upon enrolling with Growing Brilliant. Also learn more here on our website and try a free class.
For more information on how Growing Brilliant can enhance your child's online virtual learning, please visit the website. You can also view a large collection of our online preschool videos on our YouTube channel.